Available immediately
Shipping 1-2 Business Days
Progear on turvaline ostukoht internetis
Turvaline ostukoht on E-kaubanduse Liidu poolt väljastatav usaldusmärgis Eesti e-poodidele. Usaldusmärgisega e-poodidest ostmine on tarbija jaoks turvaline, sest e-poe müügitingimused vastavad seaduses kehtestatud nõuetele ning nende tegevust monitooritakse liidu poolt järjepidevalt.
Loe lähemalt siit
All Estonian citizens or people with valid residence and work permit, can apply for installed payments through our partners: Inbank, LHV Hire-purchase, Holm Pank Liisi Hire-purchase. More info here: https://www.progear.eu/payment-methods/
If for some reason the goods purchased from the e-shop are not suitable for you, you can return the product(s) within 14 days, before taking it into use. We will refund the purchase amount immediately, but not later than within 14 days (in accordance to e-shop General Terms and Conditions of Sale, Section 4.).
In order to return a product, please complete our return form or send a withdrawal application in free form to the e-mail address progear@progear.ee. Product has to be returned or send back to Progear Showroom at Artelli 19, 10621, Tallinn, EE.
Palmer PAN 01 Pro on 1-kanaline passiivne DI box, mis võimaldab konverteerida helisignaale ning väljundab neid läbi balansseeritud XLR ühenduse. PAN 01 Pro sisaldab kahte 6.3 mm jack sisendit, 0/-30 dB PAD funktsiooni ning metallist valmistatud vastupidavat korpust. Helisagedus: 10 - 40000 Hz.

Professional DI Box passive
PAN01 PRO is the deluxe version of Palmer's top selling passive DI box PAN01. It features a 2 mm steel housing and heavy duty metal switches for the PAD and ground lift functions to withstand the rigors of the road and stage. The transformer has been completely redesigned and upscaled with a larger magnet core for increased dynamic range and headroom, and a metal cover for improved shielding. Also, the PAN01 PRO's parallel out is now switchable to double as additional input. This feature enables the summing of a stereo output (e.g. of a keyboard) with the resulting mono signal present at the PAN01 PRO's balanced XLR output.
The PAN01 PRO comes with a high quality reinforced nylon bag with cutouts for connecting the box inside the bag.
Spetsifikatsioonid:
Product type: DI Boxes
Type: passive
Channels: 1
Inputs: 2
Input connectors: 6.3 mm Jack
Max. input level: + 62 dBu
Input impedance: 68 k Ohm(s)
Input pad: 0 / -30 dB
Outputs: 1
THRU outputs/channel: 1
Output connectors: 6.3 mm Jack, XLR
Max. output level: + 4 dBu
Output impedance: 200 Ohm(s)
Frequency response: 10 - 40000 Hz
Transformer balanced: yes
Ratio: 10 : 1
Controls: merge, attenuation, ground lift
Cabinet material: sheet steel
Cabinet surface: powder coated
Mõõtmed: 111 x 74 x 43 mm
Kaal: 0.35 kg
Pakend sisaldab:
Palmer PAN 01 Pro passiivne DI box 1 tk
Ask from Sales Specialist for more information about this product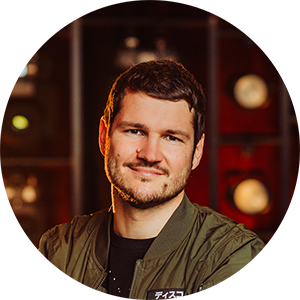 Mikk Saar
mikk@progear.ee
+372 6728 280