Progear on turvaline ostukoht internetis
Turvaline ostukoht on E-kaubanduse Liidu poolt väljastatav usaldusmärgis Eesti e-poodidele. Usaldusmärgisega e-poodidest ostmine on tarbija jaoks turvaline, sest e-poe müügitingimused vastavad seaduses kehtestatud nõuetele ning nende tegevust monitooritakse liidu poolt järjepidevalt.
Loe lähemalt siit
All Estonian citizens or people with valid residence and work permit, can apply for installed payments through our partners: Inbank, LHV Hire-purchase, Holm Pank Liisi Hire-purchase. More info here: https://www.progear.eu/payment-methods/
If for some reason the goods purchased from the e-shop are not suitable for you, you can return the product(s) within 14 days, before taking it into use. We will refund the purchase amount immediately, but not later than within 14 days (in accordance to e-shop General Terms and Conditions of Sale, Section 4.).
In order to return a product, please complete our return form or send a withdrawal application in free form to the e-mail address progear@progear.ee. Product has to be returned or send back to Progear Showroom at Artelli 19, 10621, Tallinn, EE.
UDG Ultimate SlingBag MK2 Black DJ tehnika transpordikott

UDG Ultimate SlingBag MK2 Black on meedium suuruses DJ tehnika transpordikott, mis mahutab väiksemate mõõtmetega MIDI kontrolleri, kuni 50 vinüülplaati ning kaableid. Transpordikott on valmistatud veekindlast 420D tüüpi nailonist ning sisaldab sisemist pehmet polsterdust.
UDG Ultimate SlingBag MK2 Black
The SlingBag is a medium size bag that holds approximately 50 Vinyl records or a (MIDI) controller, an Audio Interface, a Headphone and cables. A perfect bag for the starting DJ.
Spetsifikatsioonid:
EAN: 8717228270611

Color: Black

Weight: 2,15 kg / 4.73 lbs

Välimised mõõtmed: 39 x 38 x 21 cm

Sisemised mõõtmed: 32 x 32 x 16 cm

Material: Water Resistant Nylon 420D
Protection
Foam padded main compartment

Rubber slip guards on bottom

Extra's
Large front pocket for Accessories + 2 side pocket with additional mesh

Detachable ergonomic shoulder strap

Can be used as a set in combination with the UDG SlingBag Trolley
Fits: 50 LP's or 2 CD Wallets 128, or 1 MIDI Controller, or name it. See description for details and check "By Device".
Pakend sisaldab:
UDG Ultimate SlingBag MK2 Black DJ tehnika transpordikott 1 tk

Ask from Sales Specialists for more information about this product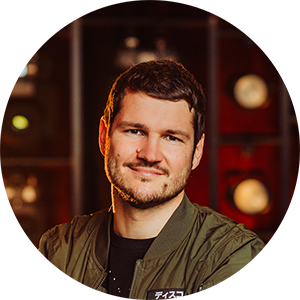 progear@progear.ee
+372 6728 280