Progear on turvaline ostukoht internetis
Turvaline ostukoht on E-kaubanduse Liidu poolt väljastatav usaldusmärgis Eesti e-poodidele. Usaldusmärgisega e-poodidest ostmine on tarbija jaoks turvaline, sest e-poe müügitingimused vastavad seaduses kehtestatud nõuetele ning nende tegevust monitooritakse liidu poolt järjepidevalt.
Loe lähemalt siit
All Estonian citizens or people with valid residence and work permit, can apply for installed payments through our partners: Inbank, LHV Hire-purchase, Holm Pank Liisi Hire-purchase. More info here: https://www.progear.eu/payment-methods/
If for some reason the goods purchased from the e-shop are not suitable for you, you can return the product(s) within 14 days, before taking it into use. We will refund the purchase amount immediately, but not later than within 14 days (in accordance to e-shop General Terms and Conditions of Sale, Section 4.).
In order to return a product, please complete our return form or send a withdrawal application in free form to the e-mail address progear@progear.ee. Product has to be returned or send back to Progear Showroom at Artelli 19, 10621, Tallinn, EE.
V1S

Stereo Multi-Capsule Pencil Condenser Kit
The Vanguard V1S is a matched pair of multi-capsule FET pencil condenser microphones.Lovingly crafted by experts, it is designed to be a versatile, reliable, professional tool for any recording engineer, studio, producer, or artist. With a "straight-wire" circuit design, premium cryogenically-treated FET componentry, an unparalleled selection of capsules, and a true heavy-duty shockmount, the V1S will be your new "go-to" set of pencil condensers.
Overview
Two Vanguard V1 Microphones – packed with high-end componentry including an ultra-quality precision-biased JFET, a custom-wound transformer, premium capacitors, and cryogenic treatment throughout. A "straight-wire" design philosophy means there's only four components between the capsule and the output.
Eight 22mm Capsules – these interchangeable capsules give you unmatched flexibility – two each of cardioid, wide cardioid, hypercardioid, and omnidirectional patterns. Ultra-sensitive 4-micron diaphragms, an anti-comb-filtering front design, and precision-machined backplates give wide consistency across each capsule.
Two VSSM Shockmounts – the best pencil shockmount in the 'verse. Heavy-duty cast zinc partners with high-impact ABS to create a shockmount that stays where it's supposed to. Aerospace-grade suspension rings keep the rumble out (no hair scrunchies here!), and a windowed design allows you to easily access switches without changing the your mic placement.
Stereo Microphone Bar – Easily set up X/Y, ORTF, or other stereo mic'ing configurations.
Pinewood Storage Case – because your microphones should stay safe in luxury. We've carved individual capsule pockets into a block of solid pine, and custom-cut foam for your mics to stay cozy and secure…whether they're on the road or in your studio.
Features
Capsule & Electronics
Eight small-diaphragm 22mm capsules – cardioid, hypercardioid, omnidirectional, wide cardioid (pairs)

Transformer-balanced solid-state circuit with premium-grade over-spec circutiry

Ultra low-noise high-quality hand-biased JFET and other premium-grade components

Deep-cycle cryogenic treatment of critical signal & power path components
Transformer-balanced output – custom-wound humbucking dual-bobbin transformer

Works via 48V phantom power
Specsifications:
Transducer Type: Condenser

Capsule Size (Small-Diaphragm): 0.87″/22mm

Diaphragm Size (Small-Diaphragm): 0.78″ / 16mm

Capsule Diaphragm Thickness (Small-Diaphragm): 4µm

Electronics Type: Solid-state, transformer-balanced output

Output Impedance: 200Ω

Max SPL: >=136dB (0.5% THD @ 1000Hz)

Frequency Response: 20Hz-20kHz

Equivalent Noise Level: <15dbA

S/N Ratio: TBA

Sensitivity: TBA

Output Connector: Male XLR 3-pin, gold-plated

High-Pass/Rolloff Switch: N/A

Attenuation/Pad Switch: N/A

Finish: Polished nickel trim / High-gloss Pinot Noir

Weight (microphone): TBA

Weight (in case): TBA

Dimensions (microphone): TBA

Dimensions (case): TBA

Voltage Requirement: Phantom Power (+48V ideal)

Package includes:
22mm removable capsule – Cardioid (pair)

22mm removable capsule – Hypercardioid (pair)

22mm removable capsule – Omnidirectional (pair)

22mm removable capsule – Wide Cardioid (pair)

VSSM small shockmount (pair)

Padded pinewood microphone storage box x1

Stereo microphone bar x1

Ask from Sales Specialist for more information about this product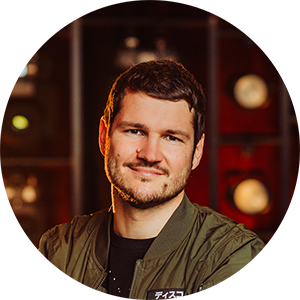 Mikk Saar
mikk@progear.ee
+372 6728 280