Progear on turvaline ostukoht internetis
Turvaline ostukoht on E-kaubanduse Liidu poolt väljastatav usaldusmärgis Eesti e-poodidele. Usaldusmärgisega e-poodidest ostmine on tarbija jaoks turvaline, sest e-poe müügitingimused vastavad seaduses kehtestatud nõuetele ning nende tegevust monitooritakse liidu poolt järjepidevalt.
Loe lähemalt siit
All Estonian citizens or people with valid residence and work permit, can apply for installed payments through our partners: Inbank, LHV Hire-purchase, Holm Pank Liisi Hire-purchase. More info here: https://www.progear.eu/payment-methods/
If for some reason the goods purchased from the e-shop are not suitable for you, you can return the product(s) within 14 days, before taking it into use. We will refund the purchase amount immediately, but not later than within 14 days (in accordance to e-shop General Terms and Conditions of Sale, Section 4.).
In order to return a product, please complete our return form or send a withdrawal application in free form to the e-mail address progear@progear.ee. Product has to be returned or send back to Progear Showroom at Artelli 19, 10621, Tallinn, EE.
As the flagship model of Yamaha's second-generation AG series lineup, the AG08 combines all the essential functionality of its predecessors with a versatile selection of practical new features to give you a powerful all-in-one streaming station. By integrating more flexible I/O and USB routing options, expanded foot switch functionality, as well as additional DSP effects and improved internal circuitry for class-leading sound, the AG08 is able to support an impressive depth of live streaming applications, as well as offline audio content creation. From single-user talking, gaming, ASMR, voice acting, or vocal/instrument performances, to multiple personnel applications even on the scale of a full-blown variety show, the real-world, real-time functionality of the AG08 will leave your audience wanting more.
Product Features
Two mic/line inputs and two headphone outputs can be used simultaneously
+48 V phantom power on CH1 and 2 for condenser mics or Dl boxes
Four FX preset buttons for CH1, Hi-Z input for guitars on CH2
Three stereo inputs with assignable faders, switchable input source for LINE/USB
4-pole mini input/output (TRRS) on CH7/8
MONITOR outputs (XLR + TRS) and MIX outputs (TRS)
Six sound pads trigger audio samples in real time to add color to live streams
Internal circuitry delivers highest sound-quality in the AG series
24-bit, 48 kHz Multi-channel audio recording and playback (Coexistence of ASIO and WDM)
Flexible inputs and outputs ideal for live streaming
DSP effects (Voice Changer, Amp Simulator, Comp, EQ, Reverb, Delay, Ducker, Maximizer)
AG08 Controller (Windows / Mac / iOS) for precise parameter control and detailed audio management
60 mm faders and Mute buttons for each input
Foot switch functionality for more versatile system control
Windows / Mac support via USB-C connection
iOS connectivity via Apple Camera Adapter (requires external USB power supply)
Android supported by 4-pole mini input/output (TRRS)
USB-C power input (5 V DC, 1.5 A)
Cubase Al, WaveLab Cast, Cubasis LE are available
Product Specification
Input Channels:
Mono[MIC/LINE]: 2 - CH1: Combo (Mic, +48 V phantom power / Line), 3.5 mm (1/8") stereo mini (Headset mic, Plug-in power), CH2:

Combo (Mic, +48 V phantom power / Guitar input / Line) *CH1 input and Headset mic cannot be used simultaneously

Stereo[LINE]: 3 - CH3/4: LR Stereo Phone, CH5/6: LR Stereo RCA/3.5 mm stereo mini (AUX), CH7/8:

4-pole mini in/out (TRRS)

AUX:

1 - Stereo mini

Smartphone:

1 - 4-pole mini input/output (TRRS)

USB: 1 - USB:

4 Stereo Audio Channels (Streaming, Voice, AUX, FROM DAW)

Output channels:
PHONES - 2 - CH1: 6.3 mm (1/4") Stereo / HEADSET mini PHONES *Cannot be used simultaneously, CH2:

PHONES

Smartphone:

1 - 4-pole mini input/output (TRRS)

MONITOR OUT: 2 - LR Stereo:

XLR, 1/4 TRS Phone

STEREO OUT: 1 - MIX:

LR stereo TRS Phone

USB: 1 - USB:

4 Stereo Audio Channels (Streaming, Voice, AUX, TO DAW), 8 Channels Direct Out *In Windows environment, ASIO channel and USB 2.0 exist independently. Please check the block diagram for details.

Bus:

4 stereo

Functions:

MUTE button x 5, CH1 FX preset button x 4, Sound pad x 6, +48 V phantom power x 2, GUITAR(HI-Z) x 1, PAD x 2, GAIN HIGH/LOW x 1, LINE/USB x 3, STREAMING ON/OFF x 3, CUE x 1, MIX MINUS (CH1, 2)

DSP:

Voice Changer, Amp Simulator, COMP, EQ, REVERB (SPX Reverb), Delay, Ducker, Maximizer *Detail is operated on AG Controller

USB Audio: 8 IN / 14 OUT, USB Audio Class 2.0 Compliant, Sampling Frequency: Max. 48 kHz, Bit Depth:

24-bit, Type-C

USB DC Power input:

1 - Type-C, 5 V DC

Power requirements:

DC 12 V, 1.5A/USB-C 5 V, 1.5 A

Power consumption:

Max. 7.5 W

Dimensions:

290 x 88 x 222 mm

Net weight:

2.2 kg
Package includes
Yamaha AG08 BLACK 8-channel live streaming mixer black x 1
AC adapter PA-150B x 1 tk
USB2.0 Cable (1.5 m) x 1 tk
Ask from Sales Specialists for more information about this product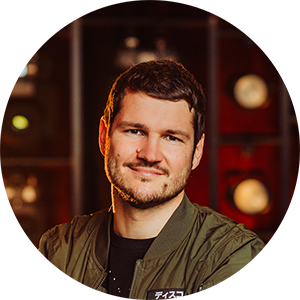 progear@progear.ee
+372 6728 280