Progear on turvaline ostukoht internetis
Turvaline ostukoht on E-kaubanduse Liidu poolt väljastatav usaldusmärgis Eesti e-poodidele. Usaldusmärgisega e-poodidest ostmine on tarbija jaoks turvaline, sest e-poe müügitingimused vastavad seaduses kehtestatud nõuetele ning nende tegevust monitooritakse liidu poolt järjepidevalt.
Loe lähemalt siit
All Estonian citizens or people with valid residence and work permit, can apply for installed payments through our partners: Inbank, LHV Hire-purchase, Holm Pank Liisi Hire-purchase. More info here: https://www.progear.eu/payment-methods/
If for some reason the goods purchased from the e-shop are not suitable for you, you can return the product(s) within 14 days, before taking it into use. We will refund the purchase amount immediately, but not later than within 14 days (in accordance to e-shop General Terms and Conditions of Sale, Section 4.).
In order to return a product, please complete our return form or send a withdrawal application in free form to the e-mail address progear@progear.ee. Product has to be returned or send back to Progear Showroom at Artelli 19, 10621, Tallinn, EE.
Yamaha BMS-10A mikrofoni statiivi adapter
Yamaha BMS-10A on mikrofoni statiivi adapter, mis on kinnitatav standardsele 5/8"-27 keermega mikrofonistatiivile ning võimaldab hõlpsasti fikseerida erinevaid Yamaha mikserpulte või väiksemaid Yamaha kõlareid. Adapter on mugav lahendus seadme fikseerimiseks nii stuudios, bändi prooviruumis, kui laval. Adapter ühildub Yamaha mikserpultidega MG10, MG10XU, MG06,MG06X, STAGEPAS 400i ja STAGEPAS 600i ning paljud teised.
Yamaha BMS-10A Mic stand adapter
Designed for Yamaha's latest ranges of non-powered mixers and small powered monitors, the BMS-10A attaches to a standard straight mic stand with fixings for your Yamaha product. Ideal for allowing easy on-stage access to monitor speakers or volume levels. The optional BMS-10A Mic Stand Adaptor allows the EMX2 unit to be mounted on a standard straight microphone stand.
Pakend sisaldab:
Yamaha BMS-10A mikrofoni statiivi adapter 1 tk
3/8"-16 European thread adapter 1 tk
Ask from Sales Specialists for more information about this product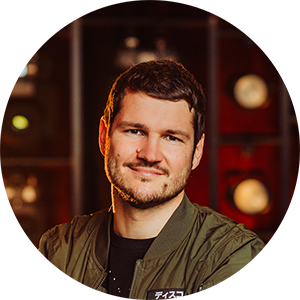 progear@progear.ee
+372 6728 280