Progear on turvaline ostukoht internetis
Turvaline ostukoht on E-kaubanduse Liidu poolt väljastatav usaldusmärgis Eesti e-poodidele. Usaldusmärgisega e-poodidest ostmine on tarbija jaoks turvaline, sest e-poe müügitingimused vastavad seaduses kehtestatud nõuetele ning nende tegevust monitooritakse liidu poolt järjepidevalt.
Loe lähemalt siit
All Estonian citizens or people with valid residence and work permit, can apply for installed payments through our partners: Inbank, LHV Hire-purchase, Holm Pank Liisi Hire-purchase. More info here: https://www.progear.eu/payment-methods/
If for some reason the goods purchased from the e-shop are not suitable for you, you can return the product(s) within 14 days, before taking it into use. We will refund the purchase amount immediately, but not later than within 14 days (in accordance to e-shop General Terms and Conditions of Sale, Section 4.).
In order to return a product, please complete our return form or send a withdrawal application in free form to the e-mail address progear@progear.ee. Product has to be returned or send back to Progear Showroom at Artelli 19, 10621, Tallinn, EE.
‌Yamaha MTX3 matrix processor
MTX3 26 x 8 Matrix Mixer / Signal Processor
8ch mic/line input and 8ch analog output

16ch YDIF digital I/O

SD Card Slot for playback
The Heart of Your Sound Solution
Designed primarily for multi-zone commercial installations, MTX Series matrix processors are equipped with flexible processing functions that are essential to a wide variety of applications such as retail stores, restaurant/bars or banquet rooms. Responsible for the primary processing functions at the heart of your system's design, MTX processors allow you to configure, program, and manage your entire sound solution via the intuitive interface of the accompanying MTX Editor software application. The series is comprised of two models with varying DSP capacities and expansion capabilities, allowing MTX processors to meet the demands of a truly impressive range of commercial environments.
Central Management of Multiple Sound Systems from a Single PC
MTX-MRX Editor is a software application that is dedicated to the setup and management of sound systems built around the MTX and MRX series signal processors. It can mix audio from microphones, CDs, MP3 and WAV files, deliver different content to multiple zones, set up timer-activated music playback and announcements, and much more. MTX-MRX Editor makes it easy to manage and distribute sound that is optimized for separate areas of a store or facility from a single computer.
SD Memory Card Slot for playback
The MTX Series feature an input/output configuration that is ideal for a wide range of applications: 8 mono inputs (mic/line), 2 stereo inputs (line) and 16 digital inputs via YDIF. The output side consists of 8 line-level mono outputs and 16 digital outputs via YDIF. MTX processors also feature an SD Card Slot for playback of MP3/WAV files stored on an SD Memory Card. The Event Scheduler function allows you to play back these files as music, announcements or chimes—or even trigger external devices with a GPI output—at scheduled times, as well as recall presets stored within the MTX.
Spetsifikatsioonid:
Mixing Capacity:
Mixing Channel : 8 Mono + 3 Stereo + 2 Effect Return + 8 Direct-in to Matrix

Output Busses : 8 Mono
Input Channel Functions
Mono CH : 3-band PEQ, Comp, Gate, Auto Gain Control, Feedback suppressor (only available in ch 1-4)

Stereo CH: 3-band PEQ, Comp, Auto Gain Control
Output Channel Functions: Room Delay, Room EQ, Speaker Processor, X-Over (1way,2way), Delay, 6-band PEQ, Limiter

Internal Processing: Priority Ducking, Ambient Noise Compensator

Sampling frequency rate: 48kHz/ 44.1kHz

Signal delay: Less than 2.5ms (AD-DA @48kHz)

Total harmonic distortion*1: Less than 0.05% (+4dBu, Gain:-6dB), Less than 0.1% (+4dBu, Gain:+66dB)
Frequency response; 20Hz to 20kHz, +0.5dB, -1.5dB

Dynamic range: 107dB (Gain:-6dB)

Hum & noise level (20Hz to 20kHz), Rs=150Ω: -60dBu (Gain:+66dB), -83dBu (Gain:-6dB)

Phantom Power: +48V

Crosstalk (@1kHz): -100dB

Heat diffusion: 43kcal/h max

Power requirements: AC100V-240V 50Hz/60Hz

Power consumption: 50W
Mõõtmed: 480 x 44 x 362mm

Kaal: 4,8 kg
Pakend sisaldab:
Yamaha MTX3 matrix processor 1 tk

Ask from Sales Specialists for more information about this product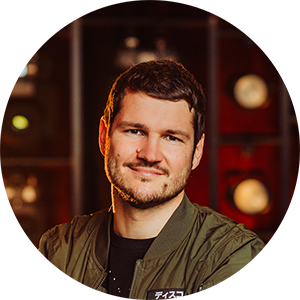 progear@progear.ee
+372 6728 280