Progear on turvaline ostukoht internetis
Turvaline ostukoht on E-kaubanduse Liidu poolt väljastatav usaldusmärgis Eesti e-poodidele. Usaldusmärgisega e-poodidest ostmine on tarbija jaoks turvaline, sest e-poe müügitingimused vastavad seaduses kehtestatud nõuetele ning nende tegevust monitooritakse liidu poolt järjepidevalt.
Loe lähemalt siit
All Estonian citizens or people with valid residence and work permit, can apply for installed payments through our partners: Inbank, LHV Hire-purchase, Holm Pank Liisi Hire-purchase. More info here: https://www.progear.eu/payment-methods/
If for some reason the goods purchased from the e-shop are not suitable for you, you can return the product(s) within 14 days, before taking it into use. We will refund the purchase amount immediately, but not later than within 14 days (in accordance to e-shop General Terms and Conditions of Sale, Section 4.).
In order to return a product, please complete our return form or send a withdrawal application in free form to the e-mail address progear@progear.ee. Product has to be returned or send back to Progear Showroom at Artelli 19, 10621, Tallinn, EE.
8-Channel HD-SDI/SD-SDI Embedder/De-embedder Interface Card

The MY8-SDI-ED is an HD-/SD-SDI embed/de-embed Mini-YGDAI card for use with compatible Yamaha professional audio equipment. The card enables you to de-embed up to two audio groups (four channels per group; total eight channels) to a host device, by selecting them from four audio groups (total 16 channels) that have been embedded into an SDI signal. This card also enables you to embed the audio output signals of a host device into one or two audio groups to be output as an HD-/SD-SDI signal.
Features
4x BNC connectors: 1x HD-/SD-SDI input, 2x HD-/SD-SDI output (same signal), 1x HD-/SD-SDI thru output (relocked)

Can de-embed up to two of the 4 audio groups (4 channels per group: total 8 channels) embedded in a HD-SDI signal

Can embed 2 audio groups into an HD-/SD-SDI signal for output

LED audio status display
Spetsifikatsioonid:
HD-SDI/SD-SDI I/O
HD-SDI I/O Signal: SMPTE 292M (1.485 Gbps, 1.485/1.001 Gbps)

SD-SDI I/O Signal: SMPTE 259M-C (270 Mbps)

Resolution: 24 bit

Frequency: 48 kHz

Impedance: 75 Ω
Connector
Input: 1 x BNC

Output: 2 x BNC (same signal)

Lines: Selected 2 audio groups of 4 channels; total 8 channels

HD-SDI/SD-SDI THRU OUTPUT
SDI Output Signal: Reclocked thru output

Impedance: 75 Ω

Connector: 1 x BNC
Pakend sisaldab:
‌Yamaha MY8-SDI-ED 8 kanaliga HD-/SD-SDI kaart 1 tk

Ask from Sales Specialists for more information about this product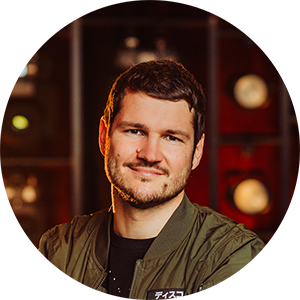 progear@progear.ee
+372 6728 280