Progear on turvaline ostukoht internetis
Turvaline ostukoht on E-kaubanduse Liidu poolt väljastatav usaldusmärgis Eesti e-poodidele. Usaldusmärgisega e-poodidest ostmine on tarbija jaoks turvaline, sest e-poe müügitingimused vastavad seaduses kehtestatud nõuetele ning nende tegevust monitooritakse liidu poolt järjepidevalt.
Loe lähemalt siit
All Estonian citizens or people with valid residence and work permit, can apply for installed payments through our partners: Inbank, LHV Hire-purchase, Holm Pank Liisi Hire-purchase. More info here: https://www.progear.eu/payment-methods/
If for some reason the goods purchased from the e-shop are not suitable for you, you can return the product(s) within 14 days, before taking it into use. We will refund the purchase amount immediately, but not later than within 14 days (in accordance to e-shop General Terms and Conditions of Sale, Section 4.).
In order to return a product, please complete our return form or send a withdrawal application in free form to the e-mail address progear@progear.ee. Product has to be returned or send back to Progear Showroom at Artelli 19, 10621, Tallinn, EE.
TF Series
Yamaha has always made it a mission to stay in touch with the needs of sound engineers worldwide. The outcome is evident in the success of the recent CL and QL series digital mixing consoles, and the flagship RIVAGE PM10. The key to success has always been in supporting the user's creativity. Creativity is most effective when unrestricted, and now Yamaha has created a new digital mixing console that gives the user's intuition even freer rein. TouchFlow Operation™ introduced in the TF series consoles allows the user to respond to the music and artists on stage with unprecedented speed and freedom, taking live sound reinforcement to a new level of refinement.
With the TouchFlow Operation interface optimized for touch panel control, experienced engineers as well as newcomers to the field will find it easier than ever to achieve the ideal mix. Recallable D-PRE™ preamplifiers support sound quality that will satisfy the most discerning professional ears, while advanced live recording features and seamless operation with high-performance I/O racks give these compact digital mixers capabilities that make them outstanding choices for a wide range of applications. Experience the intuitive control and creative freedom that a truly evolved digital console can provide.
TouchFlow Operation™ – Smooth, Natural Control Flow
Yamaha digital consoles have always been designed with input from leading engineers worldwide to ensure that the most efficient, intuitive operation is achieved. The highly regarded Selected Channel and Centralogic™ interfaces attest to the success of that approach. The TF series combines Yamaha know-how with new input from the field and the latest touch-screen technology to deliver an evolved experience in console operation. Smooth setup and operation, practical presets and scenes, refined design, and software applications that integrate seamlessly with the entire system: these elements comprise TouchFlow Operation, a new concept in console interfaces that offers unprecedented comfort and convenience in small consoles, for a wide range of users and applications.
Spetsifikatsioonid:
Fader Configuration: 16 + 1 (Master)
Mixing Capacity
Input Channels: 40 (32 mono + 2 stereo + 2 return)

Aux Buses: 20 (8 mono + 6 stereo)

Stereo Buses: 1

Sub Buses: 1
Input channel functions: 8 DCA Groups
I/O
Inputs: 16 mic/line (XLR/TRS combo) + 2 stereo line (RCA pin)

Outputs: 16 (XLR)

Expansion slots: 1
On-board processors
General
Sampling frequency rate: 48 kHz

Signal delay: Less than 2.6 ms, INPUT to OMNI OUT, Fs=48 kHz

Fader: 100 mm motorized, Resolution = 10-bit, +10 dB to –138 dB, –∞ dB all faders

Total harmonic distortion:Less than 0.05% 20 Hz–20 kHz @+4 dBu into 600 Ω , INPUT to OMNI OUT, Input Gain=Min. (Measured with a –18 dB/octave filter@80 kHz)

Frequency response: +0.5, –1.5 dB 20 Hz–20 kHz, refer to +4 dBu output @1kHz, INPUT to OMNI OUT

Dynamic range: 110 dB typ., DA Converter, 107 dB typ., INPUT to OMNI OUT, Input Gain=Min.
Hum & noise level
Equivalent input noise: –128 dBu typ., Input Gain=Max. (Measured with an A-Weight filter)

Residual output noise: –85 dBu, ST master off (Measured with an A-Weight filter)

Crosstalk: –100 dB (Measured with a –30 dB/octave filter@22 kHz), adjacent INPUT/OMNI OUT channels, Input Gain=Min.

Power requirements: 100–240 V 50/60 Hz

Power consumption: 100 W
Mõõtmed: 510 x 225 x 599mm

Kaal: 13.5 kg
Kaasasolev tarkvara:
Pakend sisaldab:
Yamaha TF1 digitaalne helimikserpult 1 tk

Toitekaabel 1 tk

Ask from Sales Specialists for more information about this product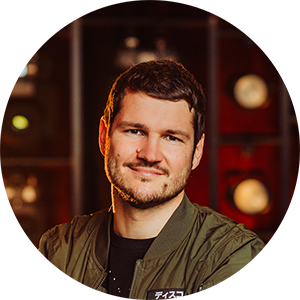 progear@progear.ee
+372 6728 280