Available immediately
Shipping 1-2 Business Days
Progear on turvaline ostukoht internetis
Turvaline ostukoht on E-kaubanduse Liidu poolt väljastatav usaldusmärgis Eesti e-poodidele. Usaldusmärgisega e-poodidest ostmine on tarbija jaoks turvaline, sest e-poe müügitingimused vastavad seaduses kehtestatud nõuetele ning nende tegevust monitooritakse liidu poolt järjepidevalt.
Loe lähemalt siit
All Estonian citizens or people with valid residence and work permit, can apply for installed payments through our partners: Inbank, LHV Hire-purchase, Holm Pank Liisi Hire-purchase. More info here: https://www.progear.eu/payment-methods/
If for some reason the goods purchased from the e-shop are not suitable for you, you can return the product(s) within 14 days, before taking it into use. We will refund the purchase amount immediately, but not later than within 14 days (in accordance to e-shop General Terms and Conditions of Sale, Section 4.).
In order to return a product, please complete our return form or send a withdrawal application in free form to the e-mail address progear@progear.ee. Product has to be returned or send back to Progear Showroom at Artelli 19, 10621, Tallinn, EE.
Chauvet VIP Gear Bag for 4pc Freedom Par Tri-6/Quad-4/Hex-4 transpordikott
Chauvet VIP Gear Bag for 4pc Freedom Par Tri-6/Quad-4/Hex-4 on mitmekülgne transpordikott, mille vahesein eraldab koti ruumi neljaks eraldi sektsiooniks, võimaldades transportida 4x Chauvet Freedom™ Par Quad-4 valgustit või 4x Chauvet Freedom™ Par Tri-6 valgustit. Samuti sobib transpordikott mitmetele teistele valgustitele, kaasaarvatud SlimPAR™ HEX 3 IRC, SlimPAR™ QUAD 3 IRC ning Wedge™ Tri. Transpordikotil on sisemine pehme polsterdus.
CHS-FR4
The CHS-FR4 VIP gear bag is a durable soft-sided gear bag that features four separate compartments perfect for safely transporting the Freedom™ Par Quad-4, Freedom™ Par Tri-6 or Freedom™ Par Hex-4 - four at a time. Removable dividers and padding make the CHS-FR4 versatile enough to transform into a perfect gear bag to protect other fixtures and gear as well. Convenient side pockets allow you to carry cables, clamps and other handy accessories.
Features
Durable, soft-sided bag designed to transport up to 4 Freedom™ Par Tri-6, Freedom™ Par Quad-4 or Freedom™ Par Hex-4 fixtures
Removable internal divider converts from 1 to 4 compartments
Safeguard your investment during transport with interior padding
Includes separate storage compartment to store needed accessories
Safeguard your fixtures during transport with padded, internal compartments
Save time during setup and teardown with easy access to each compartment
Spetsifikatsioonid:
Designed for: Freedom™ Par Tri-6, Freedom™ Par Quad-4, Freedom™ Par Hex-4
Compatible with: SlimPAR™ HEX 3 IRC, SlimPAR™ QUAD 3 IRC, Wedge™ Tri
Compartments: 3 to 6 (1 or 4 internal, 2 external)
Kaal: 0,9 kg
Mõõtmed (sisemised): 27,9 x 26,7 x 18,3 cm
Mõõtmed (üks sektsioon): 13,8 x 14,5 x 18,4 cm
Ask from Sales Specialists for more information about this product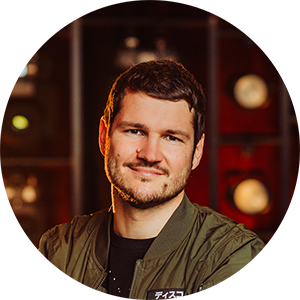 progear@progear.ee
+372 6728 280