Progear on turvaline ostukoht internetis
Turvaline ostukoht on E-kaubanduse Liidu poolt väljastatav usaldusmärgis Eesti e-poodidele. Usaldusmärgisega e-poodidest ostmine on tarbija jaoks turvaline, sest e-poe müügitingimused vastavad seaduses kehtestatud nõuetele ning nende tegevust monitooritakse liidu poolt järjepidevalt.
Loe lähemalt siit
All Estonian citizens or people with valid residence and work permit, can apply for installed payments through our partners: Inbank, LHV Hire-purchase, Holm Pank Liisi Hire-purchase. More info here: https://www.progear.eu/payment-methods/
If for some reason the goods purchased from the e-shop are not suitable for you, you can return the product(s) within 14 days, before taking it into use. We will refund the purchase amount immediately, but not later than within 14 days (in accordance to e-shop General Terms and Conditions of Sale, Section 4.).
In order to return a product, please complete our return form or send a withdrawal application in free form to the e-mail address progear@progear.ee. Product has to be returned or send back to Progear Showroom at Artelli 19, 10621, Tallinn, EE.
Chauvet Timer Fog Remote pult on mõeldud kasutamiseks CHAUVET® tossumasinatega. Puldi 3 LED indikaatorit tagavad tossumasina seisundist visuaalse tagasiside ja 2 pööratavat nuppu võimaldavad määrata masina intervalli ja kestvust. Chauvet Timer Fog Remote pult saab toite tossumasinast ja ei vaja lisa vooluühendusi. Kaabli pikkus: 4,6 meetrit.

FC-T (Timer Remote Control)
The FC-T is a remote control designed to work with most CHAUVET® fog machines. Three LED indicators display timer on/off, continuous fog on/off and whether the machine is ready or heating. Two rotary knobs set interval and duration times.
Features
Designed to automatically trigger the fog output in most CHAUVET® DJ fog machines
Eliminates the need for extra plugs by receiving power from the fog machine
Simplify operation with 3 LED indicators that display machine and controller state, 2 rotary knobs that set interval and duration times and a manual override button
Keep track of your remote with the receiver's magnetized back plate
Spetsifikatsioonid:
Cable Length: 15ft (4.6m)
Approvals: CE
Kaal: 0,3 kg
Mõõtmed: 12,0 x 6,6 x 4,1 cm
Pakend sisaldab:
Chauvet Timer Fog Remote pult Chauvet tossumasinatele 1 tk



Ask from Sales Specialists for more information about this product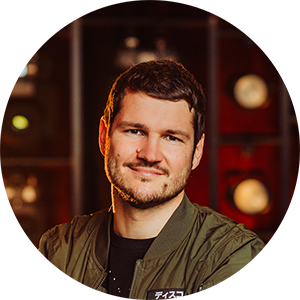 progear@progear.ee
+372 6728 280