Progear on turvaline ostukoht internetis
Turvaline ostukoht on E-kaubanduse Liidu poolt väljastatav usaldusmärgis Eesti e-poodidele. Usaldusmärgisega e-poodidest ostmine on tarbija jaoks turvaline, sest e-poe müügitingimused vastavad seaduses kehtestatud nõuetele ning nende tegevust monitooritakse liidu poolt järjepidevalt.
Loe lähemalt siit
All Estonian citizens or people with valid residence and work permit, can apply for installed payments through our partners: Inbank, LHV Hire-purchase, Holm Pank Liisi Hire-purchase. More info here: https://www.progear.eu/payment-methods/
If for some reason the goods purchased from the e-shop are not suitable for you, you can return the product(s) within 14 days, before taking it into use. We will refund the purchase amount immediately, but not later than within 14 days (in accordance to e-shop General Terms and Conditions of Sale, Section 4.).
In order to return a product, please complete our return form or send a withdrawal application in free form to the e-mail address progear@progear.ee. Product has to be returned or send back to Progear Showroom at Artelli 19, 10621, Tallinn, EE.
Redefining the portable keyboard experience

KeyStep is a new breed of portable musical tool combining the functionalities of a keyboard controller with a polyphonic step sequencer to control both analog and digital devices.
You need a portable USB MIDI controller but also want a keyboard that provides a musical playing experience? You have some MIDI modules you want to connect as well but don't want the footprint of a large keyboard? You have modular and analog gear you want to control via CV/GATEs? You want a step sequencer with polyphonic capability that can sync to your favorite modern and vintage gear? If only a single piece of gear could do all of this…
It's the touch...
The KeyStep controller does all this and more. We started by designing our own "slim key" keyboard action, balancing the best features of compact mini-keys with the musicality of full-sized keys into this new keybed. The size, velocity and aftertouch of this new design provide the freedom of portability without sacrificing playability.
We also designed a new polyphonic step-sequencer with 8 programmable memories that you can recall at the turn of knob. You can choose gate times and swing settings instantly to change the feel of your sequenced performance on the fly. We also included the ability to record, overdub, and transpose your sequences in real time and still play the keyboard live. Add a flexible and fun arpeggiator mode and chord play mode and you are set for hours of musical adventures.
...and the possibilities
These features alone would make KeyStep the best portable keyboard controller on the market. But we take it further by giving you a wealth of connectivity options: USB MIDI (of course), standard MIDI in and out (check), clock sync and DIN sync jacks (yes!), and CV/GATE outputs, plus a separate, assignable modulation CV output that can be used with the mod wheel, velocity or aftertouch. To say KeyStep is an amazing little controller does not say enough. Keystep is the perfect performance controller in a compact package.
Adapts to your setup!
KeyStep was imagined and designed to become the modern musician's trump-card. Whatever your setup, KeyStep will merge into it to overdrive your workflow and effectiveness. With KeyStep and its range of connections you can control any digital or analog synthesizer from the past, today and even tomorrow. Sequence them all!
Features
Arturia's own Slimkey keybed with velocity and aftertouch
Arpeggiator mode:
Up, down, inclusive, exclusive, random, note order, double up, double down modes
Sequencer mode:
8 polyphonic step-sequences with Rest, Tie, and Legato note entry
Rate control and tap tempo:
REC, PLAY, and STOP buttons for performance control over the sequencer and arpeggiator
Sustain HOLD button
Sustain pedal jack
Chord play mode
SHIFT button selection:
MIDI channel selection, GATE time, SWING values
DC jack for standalone operation
USB MIDI connects to computers and our MCC editor
MIDI in/out ports
Sync i/o ports:
Supports 1 pulse per step, 2 PPQ (Korg Volca), 24 PPQ DIN sync, 48 PPQ DIN sync
Sync select switches:
Internal, USB, MIDI, Clock
CV/GATE outputs:
CV supports 1Volt per octave, Volt>Hz modes, Gate output 5V or 12V for modern or vintage gear support
CV Velo/Aftertouch/Modwheel output
Capacitive-touch pitch bend and mod wheels
Each sequence can have 64 steps, each step can have up to 8 notes
Low power; can be powered by Apple iPad® (camera connection kit required)
Connect
Versatility is key
KeyStep is made to widen the potential of your setup, regardless of what instruments compose it. It is compatible with practically all existing synthesizers, either analog or digital, hardware or software. .
CV for enthousiasts
The three CV outputs send pitch and gate signals along with velocity, aftertouch or mod. ribbon signal to control an analog instrument or module.
Digital & Analog
The MIDI DIN output can be used to control any MIDI hardware instrument while the USB connection allows you to control your plugins and virtual instruments.
Sustain or not sustain...
KeyStep also integrates a socket for a sustain pedal, sync input and output to follow or send a clock signal, and MIDI input to use an external keyboard or use KeyStep as a MIDI to CV converter.
Create
Never before has a portable keyboard controller incorporated this quantity of features. Having many devices, many plugins and many modules is a pleasure. Nobody makes secret of it. However, few things are more frustrating than accumulating instruments without being fully able to use them. KeyStep allows you to regain control over your instruments.
KeyStep is loaded with features aimed at boosting your creative freedom. A 32-slimkey keybed with velocity and aftertouch, an 8-mode arpeggiator, a polyphonic sequencer with up to 64 steps and 8 simultaneous notes per step.
Perform
Like its brothers BeatStep and BeatStep Pro, KeyStep is representative of a new breed of portable controller allowing musicians to free themselves from their computer, in particular in live conditions.
KeyStep is all about spontaneity and immediacy, strengthening the link that musicians can experience with their performance and their public. Each feature has been thought out to match live artists hopes and needs including real-time sequence rewriting, smart sequence-swapping function and simultaneous playing/sequencing. KeyStep will give an unprecedented magnitude to your live sessions.
Package includes:
Arturia KeyStep MIDI/USB controller x1
Litsentsi number (Ableton Live Lite tarkvara allalaadimiseks) x1
USB Micro B - Type A cable x1
Ask from Sales Specialists for more information about this product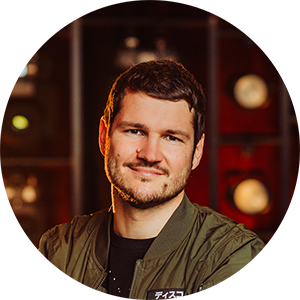 progear@progear.ee
+372 6728 280