Available immediately
Shipping 1-2 Business Days
Progear on turvaline ostukoht internetis
Turvaline ostukoht on E-kaubanduse Liidu poolt väljastatav usaldusmärgis Eesti e-poodidele. Usaldusmärgisega e-poodidest ostmine on tarbija jaoks turvaline, sest e-poe müügitingimused vastavad seaduses kehtestatud nõuetele ning nende tegevust monitooritakse liidu poolt järjepidevalt.
Loe lähemalt siit
All Estonian citizens or people with valid residence and work permit, can apply for installed payments through our partners: Inbank, LHV Hire-purchase, Holm Pank Liisi Hire-purchase. More info here: https://www.progear.eu/payment-methods/
If for some reason the goods purchased from the e-shop are not suitable for you, you can return the product(s) within 14 days, before taking it into use. We will refund the purchase amount immediately, but not later than within 14 days (in accordance to e-shop General Terms and Conditions of Sale, Section 4.).
In order to return a product, please complete our return form or send a withdrawal application in free form to the e-mail address progear@progear.ee. Product has to be returned or send back to Progear Showroom at Artelli 19, 10621, Tallinn, EE.
MicroFreak

Experimental Hybrid Synth
A synthesizer like no other, MicroFreak is a peculiar, exceptional instrument that rewards the curious musician. It blends wavetable and digital oscillators with analog filters. It features a unique poly-aftertouch flat keyboard. It adds controlled randomness to sequences. This isn't a revolution, it's a mutiny.
Un Grain De Folie
Whether you're looking for your first, affordable hardware synth or are collector looking for original sounds and unique interface, MicroFreak is the synth you need.
This out-there little music machine features a versatile digital oscillator so you can create rare and interesting sounds with ease. Modes like Texturer, KarplusStrong, Harmonic OSC, and Superwave give adventurous musicians the chance to explore totally new, unheard possibilities. Like having dozens of
Small but fierce
MicroFreak packs so much in to such a compact instrument, you'll wonder how we did it. We'd love to say it was magic, but it was pure skill and passion.
Physical modelling, wavetable synthesis, virtual analog, there is nothing as complete and exciting as the MicroFreak oscillator on the market. It's hard to believe from such a small synth, but here it is, ready for you to explore. Excite your creativity and reward your curiosity with a large, diverse sound palette. MicroFreak features 11 awesome oscillators, 4 bespoke Arturia engines, and 7 modes from our friends at Mutable Instruments.
There's a little freak inside you, and this instrument will bring it out.
The best of both worlds
Even though MicroFreak has a digital oscillator at its heart, "opposites attract" as the saying goes. That's why we've included a lush-sounding analog filter.
Inspired by the trailblazing 12-dB Oberheim SEM filter, you can make MicroFreak's filter scream or whisper to taste. The filter is state-variable, and can even auto-oscillate! You can use this is any way you like, from taking the edge of the razor-sharp wavetable sounds, or automating the cutoff by modulating it with keyboard pressure or the in-built sequencer.
Wait. Did we mention that MicroFreak has a sequencer? And a mod matrix? Things are about to get seriously interesting...
Main Features
Synthesizer with 192 preset slots and 128 factory presets

11 Digital oscillators with variable modes, with integrated open source Plaits engine created by Mutable Instruments

Analog State Variable Filter, 12dB/octave, resonant, Low Pass, Band Pass, High Pass

ADSR envelope

Cycling Envelope offering two modes: Envelope; LFO

LFO with Sync: Sine, Tri, Saw, Square, Random, Slew Random

Modulation matrix with 5 sources and 7 destinations (3 custom destinations)

Monophonic or Paraphonic modes - Up to 4 voices

25-key capacitive keybed with polyphonic aftertouch

Capacitive touch strip

Crisp OLED display for editing and parameter values

Powerful arpeggiator: Up, Order, Random, Pattern modes. Spice & Dice Gate randomizers

64-step sequencer: 2 patterns per preset. 4 automation tracks per preset

CV / Gate / Mod outputs

USB, Clock and MIDI in and out

6.35mm master and 3.5mm headphone output
Specsifications:
Instrument size : 12.2 x 9.2 x 2.2 inches (311 x 233 x 55mm)

Instrument weight : 2.3 lbs. (1.02 Kg)
Package includes:
‌Arturia MicroFreak analog synthesizer x1



Power adapter x1

Ask from Sales Specialist for more information about this product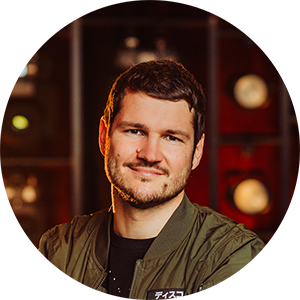 Mikk Saar
mikk@progear.ee
+372 6728 280