Progear on turvaline ostukoht internetis
Turvaline ostukoht on E-kaubanduse Liidu poolt väljastatav usaldusmärgis Eesti e-poodidele. Usaldusmärgisega e-poodidest ostmine on tarbija jaoks turvaline, sest e-poe müügitingimused vastavad seaduses kehtestatud nõuetele ning nende tegevust monitooritakse liidu poolt järjepidevalt.
Loe lähemalt siit
All Estonian citizens or people with valid residence and work permit, can apply for installed payments through our partners: Inbank, LHV Hire-purchase, Holm Pank Liisi Hire-purchase. More info here: https://www.progear.eu/payment-methods/
If for some reason the goods purchased from the e-shop are not suitable for you, you can return the product(s) within 14 days, before taking it into use. We will refund the purchase amount immediately, but not later than within 14 days (in accordance to e-shop General Terms and Conditions of Sale, Section 4.).
In order to return a product, please complete our return form or send a withdrawal application in free form to the e-mail address progear@progear.ee. Product has to be returned or send back to Progear Showroom at Artelli 19, 10621, Tallinn, EE.
Audac APG20MK2 aktiivne helisignaali konverter
Audac APG20MK2 on helisignaali konverter, mis pakub kompaktset lahendust helisignaalide konvertimiseks klassi- ja presentatsiooniruumides, kontorites või erinevates audiovisuaal installatsioonides. Aktiivne konverter võimaldab vastuvõtta ja konvertida databus helisignaale standardseteks liini/mikrofoni helisignaalideks ning on mugavalt kasutatav nii desktop seades, kui 19" racki paigaldatuna (racki kinnitusklambrid müügil eraldi). Audac APG20MK2 on hõlpsasti ühendatav helivõimendi või helimikserpuldiga.
Active audio transceivers RCA
The APG20MK2 is an audio receiver gateway converting databus transmitted audio signals to standard line and microphone level signals. The audio output of the APG20 can be fed to regular inputs on audio amplifiers, pre-amplifiers, mixers or many more. In combination with the matching input modules (WLI and WMI) it offers a solution for two channel audio transmission (line & microphone) covering distances up to 300 meters over standard UTP CAT5E (or better) cabling. Distances up to 600 meters can be achieved when applying additional power supplies. Due to the differential bus input with increased voltage levels, the received signals are insensitive for noise, interference and attenuation over the long transmission distance.
This offers the appropriate solution for high quality audio transmissions in long distance applications while maintaining high quality audio reproduction. The bus input carrying both audio channels, an RS-485 data channel and 24 Volts distribution to the transmitter end is implemented using an RJ45 connector. The audio outputs are performed using dual RCA (line) and female XLR (microphone) connections. The XLR output is accompanied with a switch allowing selection between a -40 dB and 0 dB output level. The signals carried on the RS-485 pair of the databus are linked to an RJ45 output connection, allowing daisy chaining to the controlled equipment. A variety of optionally available mounting brackets for the AUDAC S-Box product range are allowing desk, closet or 19" equipment rack installation.
Spetsifikatsioonid:
Inputs
Type: Audio / RS-485 / 24V DC Bus

Connector: RJ45

Outputs
Microphone Type: 1 x Microphone outputs (Level switchable 0 dB ~ -40 dB)

Connector: XLR male

Line Type: 1 x Line output

Connector: Dual RCA

Data link Type: 1 x RS-485 data link outputs

Connector: RJ45
Power
Consumption: 0.8 W (PSD241 included)

Supply: 24V DC (PSD241 switching Power supply included 100 ~ 240V AC / 47 ~ 63 Hz)

Max. cable length: Without external PSU 300 m; With external PSU 600 m

Connection standard: TIA/EIA T568B

Cabling: UTP CAT5E (or better)
Mõõtmed: 108 x 44 x 165 mm

Kaal: 0.760 kg

Värvus: Must

Konstruktsioon: Alumiinium

Pakend sisaldab:
Audac

APG20MK2 aktiivne helisignaali konverter 1 tk



24V toitekaabel 1 tk

Ask from Sales Specialists for more information about this product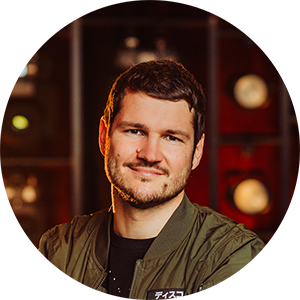 progear@progear.ee
+372 6728 280