Available immediately
Shipping 1-2 Business Days
Progear on turvaline ostukoht internetis
Turvaline ostukoht on E-kaubanduse Liidu poolt väljastatav usaldusmärgis Eesti e-poodidele. Usaldusmärgisega e-poodidest ostmine on tarbija jaoks turvaline, sest e-poe müügitingimused vastavad seaduses kehtestatud nõuetele ning nende tegevust monitooritakse liidu poolt järjepidevalt.
Loe lähemalt siit
All Estonian citizens or people with valid residence and work permit, can apply for installed payments through our partners: Inbank, LHV Hire-purchase, Holm Pank Liisi Hire-purchase. More info here: https://www.progear.eu/payment-methods/
If for some reason the goods purchased from the e-shop are not suitable for you, you can return the product(s) within 14 days, before taking it into use. We will refund the purchase amount immediately, but not later than within 14 days (in accordance to e-shop General Terms and Conditions of Sale, Section 4.).
In order to return a product, please complete our return form or send a withdrawal application in free form to the e-mail address progear@progear.ee. Product has to be returned or send back to Progear Showroom at Artelli 19, 10621, Tallinn, EE.
Audac ATEO6 with Clevermount™ White seinakõlar valge
Audac ATEO6 with Clevermount™ White on Clevermount™ tehnoloogial põhineva kinnitusklambriga 6" seinakõlar, mis võimaldab kiiret ja hõlpsat seinale installeerimist. Kvaliteetne seinakõlar sisaldab 1" dome tweeter-it ja 6" wooferit ning on paigaldatav klubidesse, restoranidesse ning teistesse sarnastesse asutustesse. Audac ATEO6 võimaldab paigaldust nii horisontaalselt, kui vertikaalselt. Värvus: Valge.
2-Way 60W speaker with Clevermount™
The ATEO is a series of extraordinary loudspeakers especially designed for fixed install indoor applications, ranging from modern residential applications to the most demanding designer applications in environments such as retail stores, pubs, restaurants or even clubs. The ATEO 6 is the 6" version, with a 1" dome tweeter and a 6" Mid / Low frequency driver, ensuring a true to- nature, high-fidelity reproduction of music and speech.
It features a stunningly designed and elegant looking ABS housing which is fitted with High-Quality components. What makes this loudspeaker range so exceptional is the specially designed mounting bracket using the Clevermount™ technology, making the loudspeakers cabinet flow together with the mounting bracket providing a great ease for installing the loudspeaker in one good-looking entity. The mounting and connection of the loudspeaker simply happens by attaching the included metal wall-plate to the desired location. When mounted, the wires must be connected to the desired terminal of the custom connection block.
The desired power tap for 100 Volt or 8 Ohm can be selected by picking the right terminal. After this is done, only five seconds of work is left for clipping the loudspeaker onto the wall-plate, tightening the safety screw and you're ready to rock! This way, it's really child's play to install a large number of loudspeakers in no-time. Even if you're working all alone while people are watching your fingers or when installing the speakers up high, when you're standing on a ladder. All Ateo series speakers are available in Black (/B) or White (/W).
Features
Patented Clevermount™ mounting system
Stunning design of loudspeaker and bracket
Installation & connection in no time
1" dome tweeter & 6" Woofer
8 Ohm or 100 Volt (4 taps) connection
High-quality sound reproduction
Horizontal & vertical mounting
Available in black and white
Spetsifikatsioonid:
Maksimaalne võimsus: 120 W
RMS võimsus: 60 W
Takistus: 8 Ohm
Line Transformer Power Taps: 50 Watt / 200 Ohm; 25 Watt / 400 Ohm; 12.5 Watt / 800 Ohm; 6.25 Watt / 1600 Ohm
Tundlikkus 1W/1m: 89 dB
Maksimaalne helirõhk W / 1m @ 8 Ohm: 106 dB
Maksimaalne helirõhkW / 1m @ 100 V: 105 dB
Helisagedus (±3dB): 65 Hz - 20 kHz
Frequency range (-10dB): 55 Hz - 20 kHz
Horizontal dispersion: 120°
Vertical dispersion: 120°
Drivers: 1" HF Dome tweeter; 6" MF / LF Woofer
Connectors: 6-pin custom Terminal Block
Mounting bracket: Clevermount™
Construction: ABS
Front finish: Fine Perforated steel grill
Mõõtmed: 19,3 x 34,7 x 21,5 cm
Kaal: 3,82 kg
Pakend sisaldab:
Audac ATEO6 with Clevermount™ White seinakõlar valge 1 tk
Allen-key wrench võti 1 tk
Metallist seinaplaat 1 tk
Ask from Sales Specialists for more information about this product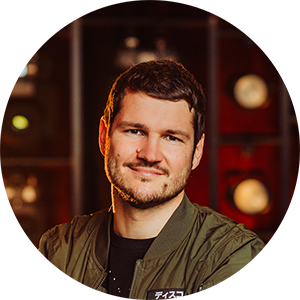 progear@progear.ee
+372 6728 280