Progear on turvaline ostukoht internetis
Turvaline ostukoht on E-kaubanduse Liidu poolt väljastatav usaldusmärgis Eesti e-poodidele. Usaldusmärgisega e-poodidest ostmine on tarbija jaoks turvaline, sest e-poe müügitingimused vastavad seaduses kehtestatud nõuetele ning nende tegevust monitooritakse liidu poolt järjepidevalt.
Loe lähemalt siit
All Estonian citizens or people with valid residence and work permit, can apply for installed payments through our partners: Inbank, LHV Hire-purchase, Holm Pank Liisi Hire-purchase. More info here: https://www.progear.eu/payment-methods/
If for some reason the goods purchased from the e-shop are not suitable for you, you can return the product(s) within 14 days, before taking it into use. We will refund the purchase amount immediately, but not later than within 14 days (in accordance to e-shop General Terms and Conditions of Sale, Section 4.).
In order to return a product, please complete our return form or send a withdrawal application in free form to the e-mail address progear@progear.ee. Product has to be returned or send back to Progear Showroom at Artelli 19, 10621, Tallinn, EE.
Audac CS1000S 10" süvistatav subwoofer
Audac CS1000S on õhukese disainiga 10-tolline subwoofer, mis on hõlpsasti süvistatav lakke või seina. Subwoofer on hea lahendus kasutamiseks Audac'i WS või CS seeria taustheli kõlaritega nii kuivades, kui niisketes ruumides ning sisaldab interjööriga sulandamiseks värvitavat korpust. Audac CS1000S mängib sagedustel 28 Hz - 300 Hz ning on paigaldatava sügavusega 104mm. Maksimaalne helirõhk: 108 dB.
Ceiling Or In-Wall Subwoofer - 100W/8 Ohm
The CS1000S is a 10" in-wall/ceiling subwoofer speaker with a super slim design. The built-in depth of merely 104 mm makes the CS1000S fit into almost every wall or ceiling, and it can be painted in any desired colour to blend in with the environment the speaker is used in. It offers a superb reproduction of the low frequencies and is ideal to be used in combination with other ceiling or in-wall loudspeakers like the WS and CS series. It is made of strong ABS and equipped with the necessary installation accessories and connection clamps for easy mounting.
The cone of the speaker is treated to be completely moisture proof, so it can also be used in damp rooms or outside applications. The CS1000S features a 10" low frequency range woofer with an output power of 100 Watt RMS and a maximum power of 200 Watt. The speakers impedance is 8 Ohm and it can produce a sound pressure level up to 108 dB and has a stunning frequency response ranging from 28 Hz to 300 Hz, which is really low sound ensuring a brilliant reproduction of the low frequencies.
Features
Superb reproduction of low frequencies
Easy installation
Slim design speaker
Paintable into any RAL colour
Light-weight subwoofer
High power and sound pressure level
Moisture proof
Spetsifikatsioonid:
Cross-over frequency: 250 Hz
Crossover network: Passive built-in
Horizontal coverage: 180°
Vertical coverage: 180°
Cut-out measurements: 270 x 270 mm
Connectors: Cable clamps
Konstruktsioon: ABS
Front finish: White aluminium grill
Mounting: Claw clamps
Helisagedus (±3 dB): 50 Hz - 250 Hz
LF: 10"
Takistus: 8 Ω
Maksimaalne võimsus: 200 W
RMS võimsus: 100 W
Maksimaalne helirõhk: 108 dB
Tundlikkus: 88 dB
Värv: Valge (ülevärvitav)
Mõõtmed: 304 x 304 x 104 mm
Kaal: 3,6 kg
Pakend sisaldab:
Audac CS1000S 10" süvistatav subwoofer 1 tk
Kinnitusraam 1 tk
Ask from Sales Specialists for more information about this product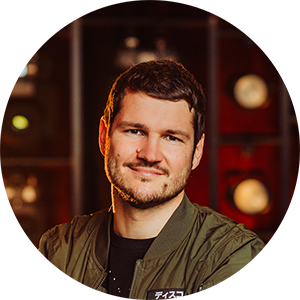 progear@progear.ee
+372 6728 280