Available immediately
Shipping 1-2 Business Days
Progear on turvaline ostukoht internetis
Turvaline ostukoht on E-kaubanduse Liidu poolt väljastatav usaldusmärgis Eesti e-poodidele. Usaldusmärgisega e-poodidest ostmine on tarbija jaoks turvaline, sest e-poe müügitingimused vastavad seaduses kehtestatud nõuetele ning nende tegevust monitooritakse liidu poolt järjepidevalt.
Loe lähemalt siit
All Estonian citizens or people with valid residence and work permit, can apply for installed payments through our partners: Inbank, LHV Hire-purchase, Holm Pank Liisi Hire-purchase. More info here: https://www.progear.eu/payment-methods/
If for some reason the goods purchased from the e-shop are not suitable for you, you can return the product(s) within 14 days, before taking it into use. We will refund the purchase amount immediately, but not later than within 14 days (in accordance to e-shop General Terms and Conditions of Sale, Section 4.).
In order to return a product, please complete our return form or send a withdrawal application in free form to the e-mail address progear@progear.ee. Product has to be returned or send back to Progear Showroom at Artelli 19, 10621, Tallinn, EE.
Audac HS121 Full Range Outdoor Sound Projector - 20W / 100 Volt ruuporkõlar
Audac HS121 on ilmastikukindel ruuporkõlar, mis vastab standardile IP65 ning on kvaliteetne taustheli lahendus nii sise- kui välitingimustes. Ruuporkõlar on efektiivne taustheli lahendus kasutamiseks spordiväljakutel, staadionitel ning mitmetes teistes avalikes aplikatsioonides. Audac HS121 ruuporkõlar edastab kvaliteetselt kõne ja taustamuusikat ning sisaldab tulekindlat ABS korpust, veekindlat AWX-5 ühendust, alumiiniumist valmistatud iluvõre ja kinnitusklambrit. Maksimaalne helirõhk: 114 dB.
Full Range Outdoor Sound Projector - 20W / 100 Volt
The HS121 is a full range sound projector based on a 4" driver, especially designed to provide quality sound with a long throw range in a wide variation of in- and outdoor applications. Its wide, smooth frequency response and high efficiency ensure high-fidelity music reproduction along with superb projection of clear and intelligible speech at very low distortion. It delivers a power of 20W RMS in standard 8 Ohm systems with a maximum power of 40 W, but it can also be used in 100V PA systems. The 100V line transformer has power tappings for 20W, 10W and 5W which can be selected by the special designed 5-pin waterproof connector.
This connector allows to select the desired power tapping depending on the angle of rotation of the connector. The housing is made of the strongest ABS material in a light-grey colour, ensuring a smooth blend of the loudspeaker in all different kinds of environments. The IP rating of IP65 makes it suitable for indoor as well as outdoor use. For safety reason, the speaker is provided with an internal steel safety cable, which prevents the speaker from falling, even in situations where the housing of the speaker has been damaged or broken.
Features
Full-range outdoor sound projector
Waterproof AWX-5 connector
Strong ABS flame retardant housing
Aluminum grill and mounting bracket
High quality 4" full range driver
IP65 weatherproof design
Water repellent cloth behind grill
Spetsifikatsioonid:
Helisagedus (±3 dB): 150Hz - 13kHz
Element: 4"
Maksimaalne võimsus: 40 W
Line transformer power taps
20 Watt / 500 Ohm
10 Watt / 1000 Ohm
5 Watt / 2000 Ohm
RMS võimsus: 20 W
Maksimaalne helirõhk: 114 dB
Tundlikkus: 98 dB
Takistus: 8 ohm
Mõõtmed: 220 x 160 x 230 mm
Kaal: 2,3 kg
Pakend sisaldab:
Audac HS121 Full Range Outdoor Sound Projector - 20W / 100 Volt ruuporkõlar 1 tk
5-pin AWX5 kaabel 1 tk
Ask from Sales Specialists for more information about this product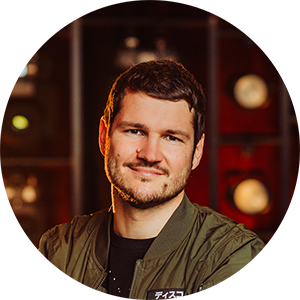 progear@progear.ee
+372 6728 280