Progear on turvaline ostukoht internetis
Turvaline ostukoht on E-kaubanduse Liidu poolt väljastatav usaldusmärgis Eesti e-poodidele. Usaldusmärgisega e-poodidest ostmine on tarbija jaoks turvaline, sest e-poe müügitingimused vastavad seaduses kehtestatud nõuetele ning nende tegevust monitooritakse liidu poolt järjepidevalt.
Loe lähemalt siit
All Estonian citizens or people with valid residence and work permit, can apply for installed payments through our partners: Inbank, LHV Hire-purchase, Holm Pank Liisi Hire-purchase. More info here: https://www.progear.eu/payment-methods/
If for some reason the goods purchased from the e-shop are not suitable for you, you can return the product(s) within 14 days, before taking it into use. We will refund the purchase amount immediately, but not later than within 14 days (in accordance to e-shop General Terms and Conditions of Sale, Section 4.).
In order to return a product, please complete our return form or send a withdrawal application in free form to the e-mail address progear@progear.ee. Product has to be returned or send back to Progear Showroom at Artelli 19, 10621, Tallinn, EE.
Audac MERO2 10W/2" süviskõlar
Audac MERO2 on interjööri sulandatav kvaliteetne süviskõlar, mis on erinevatesse installatsioonidesse paigaldatuna visuaalselt elegantne ning peaaegu, et nähtamatu. MERO seeria süviskõlar pakub detailset heli ning sisaldab õhukest, 1mm võre (Värvitav), Gold-Con™ ühendusi ja palju muud. Süvikõlar on installeeritav nii vertikaalselt, kui horisontaalselt ning sisaldab lisaks ka pööratavat tweeterit heli korrektseks positsioneerimiseks. Helirõhk (max W/1m): 93 dB.
MERO2
2" High-end slim in-wall speaker
The MERO speakers will blend beautifully into any interior due to their nearly invisible design making only their extraordinary sound draw your attention. Their slim grill with very thin border of only 1 mm and limited grill depth extrudes the surface by only 3.2 mm when installed. The Ultra-compact size enables the MERO2 smoothly integrate into any interior like no other loudspeaker. The outer dimensions only measure only 146 x 98 mm and the built-in depth which doesn't exceed 70 mm allows installation in any surface while being unobtrusive. The sound originates from a 2" aluminum cone driver which provides a full-range, warm and detailed sound, with an improved response in the low frequencies due to a ported enclosure with closed back can. This way, a smooth sound reproduction with clear and crisp sound is guaranteed.
An internal self-resetting network provides an optimal overload protection. All these details share their part to the quality of the MERO 2, resulting in an highly reliable loudspeaker producing a pure sound with a maximim power handling of 20 Watt and an RMS power handling of 10 Watt. An elegant look with minimal visual impact is created by the slim grill with very thin border, while lifetime stability, secure mounting and easy installation is guaranteed using the quick-fix mechanism which can be tightened by two screws and the Gold-Con™ spring clamp connectors. The grill is held in place using neodymium magnets, providing a quick and reliable assembly. Installation can be done both vertically and horizontally.
Features
High-end in-wall speaker
Slim grill with thin border (1 mm)
Elegant & unobtrusive design
Warm & true to nature sound
Paintable front grill
2" Full range aluminium driver
10 Watt RMS power
Gold-Con™ connections
Quick and simple mounting
Spetsifikatsioonid:
Tüüp: Full range
Maksimaalne võimsus: 20 W
RMS võimsus: 10 W
Takistus: 8 Ohm
Tundlikkus (1W/1m): 83 dB
Helirõhk (max W/1m) 93 dB
Helisagedus (±3 dB): 120 Hz - 20 kHz
Helisagedus (-10 dB): 100 Hz - 20 kHz
Horizontal dispersion (1): 165°
Vertical dispersion (1): 165°
Mõõtmed: 146 x 98 x 70 mm
Kaal: 0.355 Kg
Ühendus: Gold-Con™ spring clamps
Elemendid: 2" Aluminium membrane
Konstruktsioon: High quality ABS housing
Võre tüüp: Thin edged white grill (RAL9003)
Cut-out measurement: 128 x 80 mm
Built-in depth: 70 mm
Mounting & handling: 2 Screw quick-fixing mechanism
Available colours: Black frame & white grill
Pakend sisaldab:
Audac MERO2 2" süvistatav taustheli kõlar 1 tk
Šabloon 1 tk
Ask from Sales Specialists for more information about this product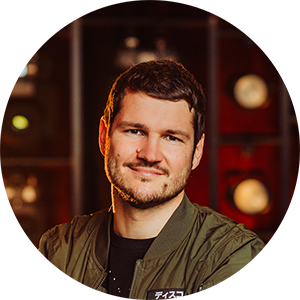 progear@progear.ee
+372 6728 280