Progear on turvaline ostukoht internetis
Turvaline ostukoht on E-kaubanduse Liidu poolt väljastatav usaldusmärgis Eesti e-poodidele. Usaldusmärgisega e-poodidest ostmine on tarbija jaoks turvaline, sest e-poe müügitingimused vastavad seaduses kehtestatud nõuetele ning nende tegevust monitooritakse liidu poolt järjepidevalt.
Loe lähemalt siit
All Estonian citizens or people with valid residence and work permit, can apply for installed payments through our partners: Inbank, LHV Hire-purchase, Holm Pank Liisi Hire-purchase. More info here: https://www.progear.eu/payment-methods/
If for some reason the goods purchased from the e-shop are not suitable for you, you can return the product(s) within 14 days, before taking it into use. We will refund the purchase amount immediately, but not later than within 14 days (in accordance to e-shop General Terms and Conditions of Sale, Section 4.).
In order to return a product, please complete our return form or send a withdrawal application in free form to the e-mail address progear@progear.ee. Product has to be returned or send back to Progear Showroom at Artelli 19, 10621, Tallinn, EE.
Audac PDM200 universaalne konverentsimikrofon
Audac PDM200 on universaalne konverentsimikrofon, mis on hea lahendus suurtesse konvertsisaalidesse või kontoritesse, samuti poodidesse ning paljudesse teistesse asutustesse. Painduva kaelaga dünaamiline "Gooseneck" mikrofon sisaldab metallist valatud põhja, 3 positsioonilist lülitit (funktsioonidega Permanently ON / Momentary ON / OFF) ning RC võrgu toetust. Helisagedus: 80 Hz - 12 kHz. Kaabli pikkus: 1,5 meetrit.
Paging Microphone With RC Network For Chime Module
The PDM200 paging microphone is a polyvalent dynamic gooseneck microphone, mounted on a solid, very stable base and fitted with a three function switch with functions: Permanently ON / Momentary ON / OFF. It is equipped with a switch contact and integrated RC network for use with chime modules. By means of the integrated switch contact and RC network, the PDM200 can activate the chime module of AUDAC COM12/24 or many other public address amplifiers. Its suitable for announcements in all different kinds of environments, ranging from small retail stores and offices to warehouses, large public buildings or big office buildings. A connection cable with a length of 1.5 meter, fitted with a 3-pin XLR connector and connection wires for the chime contacts is attached.
Features
Dynamic cardioid gooseneck microphone
Slim design
Die-cast metal base
3 position switch
Switch contact and RC network for operation with chime modules
Spetsifikatsioonid:
Tüüp: Dünaamiline
Kaabel: 1.5 m
Polar Pattern: Cardioid
Takistus: 600 Ohm
Helisagedus: 80 Hz - 12 kHz
Tundlikkus: -72 dB ± 3 dB
Kaal: 846 g
Ask from Sales Specialists for more information about this product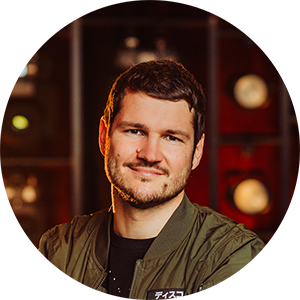 progear@progear.ee
+372 6728 280