Audac Quick fit 2-way Ceiling speaker with back can 8 Ohm/100V White version flush mount installation speaker
Available immediately
Shipping 1-2 Business Days
Progear on turvaline ostukoht internetis
Turvaline ostukoht on E-kaubanduse Liidu poolt väljastatav usaldusmärgis Eesti e-poodidele. Usaldusmärgisega e-poodidest ostmine on tarbija jaoks turvaline, sest e-poe müügitingimused vastavad seaduses kehtestatud nõuetele ning nende tegevust monitooritakse liidu poolt järjepidevalt.
Loe lähemalt siit
All Estonian citizens or people with valid residence and work permit, can apply for installed payments through our partners: Inbank, LHV Hire-purchase, Holm Pank Liisi Hire-purchase. More info here: https://www.progear.eu/payment-methods/
If for some reason the goods purchased from the e-shop are not suitable for you, you can return the product(s) within 14 days, before taking it into use. We will refund the purchase amount immediately, but not later than within 14 days (in accordance to e-shop General Terms and Conditions of Sale, Section 4.).
In order to return a product, please complete our return form or send a withdrawal application in free form to the e-mail address progear@progear.ee. Product has to be returned or send back to Progear Showroom at Artelli 19, 10621, Tallinn, EE.
Audac CS660/W valget värvi 6,5" süvistatav laekõlar

Audac CS660/W on CS seeria süvitatav laekõlar, mis on loodud kasutamiseks nõudlikkes installatsioonides, milles peavad taustheli kõlarid jääma märkamatuks või peidetuks. Elegantne laekõlar on lahendus 100V taustheli süsteemidesse ning on hõlpsasti paigaldatav erinevatesse toitlustusasutustesse, kontoritesse, müügiesindustesse ja mujale. Taustheli kõlar sisaldab ABS korpust, tagapaneelil 4-pin terminal block ühendust ning interjööri sulandamiseks värvitavat võre. Värvus: Valge. RMS võimsus: 60 W. Mõõtmed: 250 x 210 mm.
Transformer:
60 W / 167 Ohm
30 W / 333 Ohm
15 W / 667 Ohm
6,5" & 1" High Quality 2-way ceiling speaker
The CS660 is a High-Quality 2-Way ceiling speaker, consisting of a 6.5" woofer and a coaxially mounted 1" tweeter. The High-Quality components in combination with the steel back can provide premium performance for background and foreground music as well as paging systems, no matter what kind of ceiling or surface the speaker is mounted to. The high power of 60 Watt, wide frequency response and low distortion makes the speaker perfectly suited for applications requiring a higher fidelity of music such as bars, restaurants, hotels and many other applications. Even when installed in ceilings, high up above the audience.
The integrated 100 Volt line transformer makes the speaker suitable for use in large 100 Volt Public Address systems. The power can be selected in three steps of impedance for 100 Volt applications and an 8 Ohm tapping for low impedance applications using the rotary switch behind the front grill. The connection of the speaker can be done using the 4-pin Terminal block connector at rear side of the back can, allowing parallel linkthrough to other speakers. Installing the speaker can be accomplished in seconds, without requiring access above the ceiling, using the simple quick-fixing mechanism.
Features
High-quality 2-way ceiling speaker
100V Line transformer with power taps for 60W, 30W and 15W
8 Ohm Low impedance tap
High power, wide frequency response and low distortion
Metal back dome
True-to-nature sound reproduction
Quick and simple mounting
Spetsifikatsioonid:
Tüüp: 2-ribaline
Maksimaalne võimsus: 120 W
RMS võimsus: 60 W
Takistus: 8 Ohm
Line Transformer Taps
60 W / 167 Ohm
30 W / 333 Ohm
15 W / 667 Ohm
Helisagedus (± 3 dB): 65 Hz - 20 kHz
Tundlikkus (1W/1m): 87 dB
Helirõhk (Max W/1m): 105 dB
Cross-over Type: Passive Built-in
Konstruktsioon: ABS housing with metal back dome
Mounting: 4 Screws clamps
Cut-out Measurement: Ø 225 mm
Built-in Depth: 200 mm
Front Grill: White steel grill
Ühendus: 4-Pin Euro-Terminal Block
Elemendid:
Takistus: 8 Ω
Maksimaalne võimsus: 120 W
RMS võimsus: 60 W
Mõõtmed: 250 x 210 mm
Värvus: Valge
Kaal: 3,1 kg
Pakend sisaldab:
Audac CS660/W valget värvi 6,5" süvistatav laekõlar 1 tk
Ask from Sales Specialists for more information about this product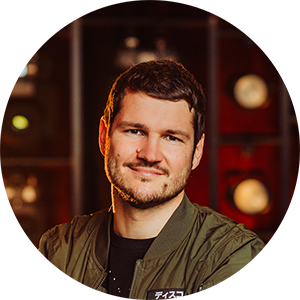 progear@progear.ee
+372 6728 280