Progear on turvaline ostukoht internetis
Turvaline ostukoht on E-kaubanduse Liidu poolt väljastatav usaldusmärgis Eesti e-poodidele. Usaldusmärgisega e-poodidest ostmine on tarbija jaoks turvaline, sest e-poe müügitingimused vastavad seaduses kehtestatud nõuetele ning nende tegevust monitooritakse liidu poolt järjepidevalt.
Loe lähemalt siit
All Estonian citizens or people with valid residence and work permit, can apply for installed payments through our partners: Inbank, LHV Hire-purchase, Holm Pank Liisi Hire-purchase. More info here: https://www.progear.eu/payment-methods/
If for some reason the goods purchased from the e-shop are not suitable for you, you can return the product(s) within 14 days, before taking it into use. We will refund the purchase amount immediately, but not later than within 14 days (in accordance to e-shop General Terms and Conditions of Sale, Section 4.).
In order to return a product, please complete our return form or send a withdrawal application in free form to the e-mail address progear@progear.ee. Product has to be returned or send back to Progear Showroom at Artelli 19, 10621, Tallinn, EE.
Audac Large Background Set Epa104 & 8x Celo6 - Black

Audac ‌SENSO6.8E/B on musta värvi taustheli komplekt, mis võimaldavad luua elegantse taustheli süsteemi restoranides, korporatiiv- või elamuruumides, ööklubides ning teistes sarnastes aplikatsioonides. Komplekti kuuluvad süvistatavad taustheli kõlarid on diskreetse disainiga ning sulanduvad hästi ruumi keskkonda. Audac SENSO6.8E/B sisaldab endas 8x Audac CELO6 süvistatavat laekõlarit ja 8x musta värvi kõlarivõre ning ühte Audac EPA104 4x100W helivõimendit.
Taustheli süsteem võimaldab katta heliga efektiivselt kuni

120 m² ruumi.



‌SENSO6.8E 8x CELO6 + EPA104
Thanks to the elegant and nearly invisible design of the CELO6 speakers, the SENSO6.8E set will aesthetically blend into any environment while guaranteeing an unsurpassed sound experience.
Powered by an EPA104 Class-D amplifier, this system, using eight CELO6 loudspeakers, can cover areas of around 120 m² with high-fidelity sound.
Features
Discreet design

High-fidelity sound

High-efficiency Class-D amplifier
Pakend sisaldab:
Audac CELO6 - High-end 2-way 6" ceiling speaker 8 tk


Audac

EPA104 - Quad-channel Class-D amplifier 4 x 100W - crossover 1 tk


Audac

GLC06/B kõlarivõre must 8 tk

Ask from Sales Specialists for more information about this product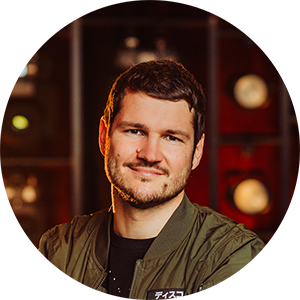 progear@progear.ee
+372 6728 280