Progear on turvaline ostukoht internetis
Turvaline ostukoht on E-kaubanduse Liidu poolt väljastatav usaldusmärgis Eesti e-poodidele. Usaldusmärgisega e-poodidest ostmine on tarbija jaoks turvaline, sest e-poe müügitingimused vastavad seaduses kehtestatud nõuetele ning nende tegevust monitooritakse liidu poolt järjepidevalt.
Loe lähemalt siit
All Estonian citizens or people with valid residence and work permit, can apply for installed payments through our partners: Inbank, LHV Hire-purchase, Holm Pank Liisi Hire-purchase. More info here: https://www.progear.eu/payment-methods/
If for some reason the goods purchased from the e-shop are not suitable for you, you can return the product(s) within 14 days, before taking it into use. We will refund the purchase amount immediately, but not later than within 14 days (in accordance to e-shop General Terms and Conditions of Sale, Section 4.).
In order to return a product, please complete our return form or send a withdrawal application in free form to the e-mail address progear@progear.ee. Product has to be returned or send back to Progear Showroom at Artelli 19, 10621, Tallinn, EE.
Audac valget värvi 45x45 mm ühendusplaat
Audac WLI18 on WLI seeria valget värvi ühendusplaat, mis sisaldab kahte RCA ühendust (stereo) ja tagapaneelil klemmliistu. Mõõtmed: 45 x 45 mm.
Wall Line Input - 45X45Mm - Terminal Block
The WLI are flush mountable Wall Line Input Units, which can be integrated into several kinds of installation materials for system integration. They are fitted with two RCA connectors (stereo) on the front side and a terminal block connector on the rear side. The signal which is applied to the input connections is converted to a differential dual mono signal with increased voltage levels. This way, the signal is made insensitive to interferrence and noise and can be transferred over a long distance without any loss of quality. This allows reliable signal transmission up to 300 meters over CAT5E (or better) twisted pair cabling. It should be used in combination with a matching device on the receiver end.
Ask from Sales Specialists for more information about this product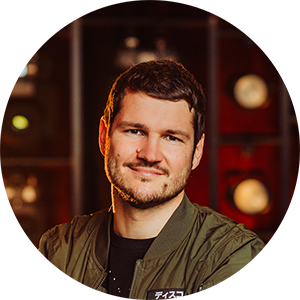 progear@progear.ee
+372 6728 280