Available immediately
Shipping 1-2 Business Days
Progear on turvaline ostukoht internetis
Turvaline ostukoht on E-kaubanduse Liidu poolt väljastatav usaldusmärgis Eesti e-poodidele. Usaldusmärgisega e-poodidest ostmine on tarbija jaoks turvaline, sest e-poe müügitingimused vastavad seaduses kehtestatud nõuetele ning nende tegevust monitooritakse liidu poolt järjepidevalt.
Loe lähemalt siit
All Estonian citizens or people with valid residence and work permit, can apply for installed payments through our partners: Inbank, LHV Hire-purchase, Holm Pank Liisi Hire-purchase. More info here: https://www.progear.eu/payment-methods/
If for some reason the goods purchased from the e-shop are not suitable for you, you can return the product(s) within 14 days, before taking it into use. We will refund the purchase amount immediately, but not later than within 14 days (in accordance to e-shop General Terms and Conditions of Sale, Section 4.).
In order to return a product, please complete our return form or send a withdrawal application in free form to the e-mail address progear@progear.ee. Product has to be returned or send back to Progear Showroom at Artelli 19, 10621, Tallinn, EE.
Audac XENO 8 Black on XENO seeria musta värvi kõlar, mis on loodud paigaldamiseks nõudlikesse installatsioonidesse, kus oluline on nii heli kvaliteet, kui välimus. Aktiivkõlari mitmekülgne korpus (pööratava logoga) võimaldab paigaldust horisontaalselt ja vertikaalselt ning on tänu minimalistlikule disainile hästi keskkonda sulanduv. Audac XENO 8 edastab heli laias vahemikus (±3 dB) 60 Hz - 18 kHz ning sobib kasutamiseks baarides, restoranides ning mitmetes teistes aplikatsioonides. Maksimaalne võimsus: 240 W. Maksimaalne helirõhk: 110 dB.

Full Range Loudspeaker Cabinet - 2Way - 8" - 120W
The XENO series is a loudspeaker range specifically designed for fixed audio installations in modern environments, offering two different sizes of contemporary and elegant designed products. What makes them so unique is their full range audio design, allowing them to be used without additional bass cabinet. The XENO 8 is the 8" version, with a 1" dome tweeter and a 8" Mid / Low frequency driver, ensuring a true-to-nature, high-fidelity reproduction of music and speech. This wooden cabinet is fitted with a slim and elegant front grill. This makes the loudspeaker suitable for environments where the music is the key element, but without making any compromises on its design. This ranges from modern and trendy clubs to pubs and dance bars where that little extra punch and depth in the music is appreciated.
The sleek and elegant design guarantees the loudspeaker to blend in with any environment. It delivers a powerful full range sound with an RMS rating of 120 Watt, and a maximum of 240 Watt. The advanced integrated protection circuit avoids tweeter damaging when overload occurs. The included mounting bracket makes it possible to mount the loudspeaker in both horizontal and vertical position, making it suitable for every application. The connections can be made on the rear side of the loudspeaker with an Euro Terminal block connector. Ships with 2mm safety cable with a PVC jacket. All Xeno series speakers are available in Black (/B) or White (/W).
Highlights
2-way full range design
Modern and elegant design
1" Dome tweeter + 8" Woofer
True to nature sound reproduction
Included zinc alloy mounting bracket
Available in Black and White
Vertical and Horizontal mounting (rotatable logo)
2 mm jacketed steel safety cable
Spetsifikatsioonid:
Helisagedus (±3 dB): 60 Hz - 18 kHz
Takistus: 8 Ω
Maksimaalne võimsus: 240 W
RMS võimsus: 120 W
Maksimaalne helirõhk: 110 dB
Tundlikkus: 89 dB
Värv: Must
Mõõtmed: 250 x 380 x 262 mm
Kaal: 6,7 kg
Elemendid: HF 1"; LF/MF 8"
Ühendus: 4-pin Euro terminal block (5,08 mm)
Konstruktsioon: Medium density wood with structured coating
Grill Type: Perforated steel grill
Mounting & handling: 2-way revolving mounting bracket
Pakend sisaldab:
Audac XENO 8 Black musta värvi 8" taustheli kõlar 1 tk
4-pin Euro terminal block (5,08 mm) 1 tk
Kinnitusklamber 1 tk
Ask from Sales Specialists for more information about this product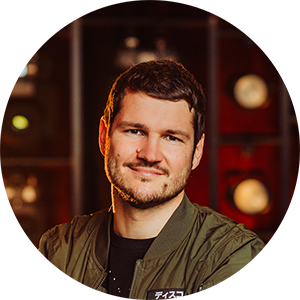 progear@progear.ee
+372 6728 280