Progear on turvaline ostukoht internetis
Turvaline ostukoht on E-kaubanduse Liidu poolt väljastatav usaldusmärgis Eesti e-poodidele. Usaldusmärgisega e-poodidest ostmine on tarbija jaoks turvaline, sest e-poe müügitingimused vastavad seaduses kehtestatud nõuetele ning nende tegevust monitooritakse liidu poolt järjepidevalt.
Loe lähemalt siit
All Estonian citizens or people with valid residence and work permit, can apply for installed payments through our partners: Inbank, LHV Hire-purchase, Holm Pank Liisi Hire-purchase. More info here: https://www.progear.eu/payment-methods/
If for some reason the goods purchased from the e-shop are not suitable for you, you can return the product(s) within 14 days, before taking it into use. We will refund the purchase amount immediately, but not later than within 14 days (in accordance to e-shop General Terms and Conditions of Sale, Section 4.).
In order to return a product, please complete our return form or send a withdrawal application in free form to the e-mail address progear@progear.ee. Product has to be returned or send back to Progear Showroom at Artelli 19, 10621, Tallinn, EE.
Chauvet Swarm 5 FX 3-in-1 RGBAW LED valgusefekt
Chauvet Swarm 5 FX on 3-in-1 LED valgusti, mis sisaldab RGBAW pöörlevat derby efekti, red/green laserit ja white strobe efekti. Swarm 5 FX võimaldab separate color control funktsiooni ja separate program control funktsiooni. Valgustil on sisseehitatud automaatsed ja sound-activated programmid ning Master/Slave ja DMX mode. Valgusnurk (Strobo): 17°.
Valgusallikad:
(Swarm™): 5 LED'i (1 red, 1 green, 1 blue, 1 amber, 1 white) 3 W (300 mA), 50,000 hours life expectancy
(Strobe): 8 LED'i (white) 1 W (300 mA), 50,000 hours life expectancy
(Laser): 532 nm/50 mW (green) laser diode, 650 nm/100 mW (red) laser diode
Swarm™ 5 FX
For movement and colorful effects at any event, Swarm™ 5 FX is a 3-in-1 LED effect light that combines red and green lasers, white strobe effects and RGBAW rotating derby effects into one fixture. Match the look of any event by creating customized looks and effects with separate color and program control. Increase control options using built-in automated and sound-activated programs or Master/Slave and DMX mode. Create a synchronized light show and save time running cables and extension cords by power linking multiple units. To simplify storage and transport, Swarm™ 5 FX fits best inside the CHS-40 VIP Gear Bag.
Features
3-in-1 LED light that includes a RGBAW rotating derby, red/green laser and white strobe effect
Laser projects thousands of red and green laser beams
Operation allows for separate color and program control
Increase control options using automated and sound-activated programs, or Master/Slave and DMX mode
Save time running cables and extension cords by power linking multiple units
Fits best inside the CHS-40 VIP Gear Bag
Spetsifikatsioonid:
DMX Channels: 9
DMX Connectors: 3-pin XLR
Light Source (Swarm™): 5 LEDs (1 red, 1 green, 1 blue, 1 amber, 1 white) 3 W (300 mA), 50,000 hours life expectancy
Light Source (strobe): 8 LEDs (white) 1 W (300 mA), 50,000 hours life expectancy
Light Source (laser): 532 nm/50 mW (green) laser diode, 650 nm/100 mW (red) laser diode
Strobe Rate: 0 to 20 Hz
Beam Angle (strobe): 17°
Field Angle (strobe): 35°
Coverage Angle (laser): 100°
Coverage Angle (Swarm™): 65°
Illuminance (strobe): 823 lux @ 2 m
Power Linking: 15 units @ 120 V; 26 units @ 230 V
Input Voltage: 100 to 240 VAC, 50/60 Hz (auto-ranging)
Power and Current: 62 W, 0.5 A @ 120 V, 60 Hz
Power and Current: 66 W, 0.3 A @ 230 V, 50 Hz
Classified per EN/IEC 60825-1:2007
Complies with FDA performance standards for laser products except for deviations pursuant to Laser Notice No. 50, dated June 24, 2007
Approvals: CE
Kaal: 4,5 kg
Mõõtmed: 24,8 x 29,8 x 31,0 cm
Pakend sisaldab:
Chauvet Swarm™ 5 FX 1 tk
Toitekaabel external 1 tk
Ask from Sales Specialists for more information about this product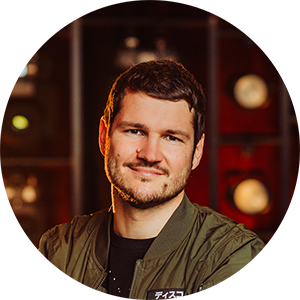 progear@progear.ee
+372 6728 280