Available immediately
Shipping 1-2 Business Days
Progear on turvaline ostukoht internetis
Turvaline ostukoht on E-kaubanduse Liidu poolt väljastatav usaldusmärgis Eesti e-poodidele. Usaldusmärgisega e-poodidest ostmine on tarbija jaoks turvaline, sest e-poe müügitingimused vastavad seaduses kehtestatud nõuetele ning nende tegevust monitooritakse liidu poolt järjepidevalt.
Loe lähemalt siit
All Estonian citizens or people with valid residence and work permit, can apply for installed payments through our partners: Inbank, LHV Hire-purchase, Holm Pank Liisi Hire-purchase. More info here: https://www.progear.eu/payment-methods/
If for some reason the goods purchased from the e-shop are not suitable for you, you can return the product(s) within 14 days, before taking it into use. We will refund the purchase amount immediately, but not later than within 14 days (in accordance to e-shop General Terms and Conditions of Sale, Section 4.).
In order to return a product, please complete our return form or send a withdrawal application in free form to the e-mail address progear@progear.ee. Product has to be returned or send back to Progear Showroom at Artelli 19, 10621, Tallinn, EE.
‌Chauvet Professional Ovation B-1965FC RGBAL LED valgusti
‌Chauvet Professional Ovation B-1965FC on professionaalne LED valgusti, mis pakub erinevates aplikatsioonides nii mitmekülgseid paigaldusvõimalusi, kui kontrollimise võimalusi. LED valgusti on teatrisse või stuudiosse paigaldatav horisontaalselt või vertikaalselt ja kasutab 280x 8W full color (60 red, 60 green, 60 blue, 40 amber, 60 lime) LED valgusallikat. Valgusallikate 10 sektsiooni on parima tulemuse saavutamiseks individuaalselt kontrollitavad. Chauvet Pro Ovation B-2805FC LED valgustiga on kaasas spetsiaalne hajutav wall washing filter. Kaameratega kasutamiseks on valgustil reguleeritav PWM (Pulse Width Modulation), mis vähendab kaameral virvendust. Kontrollimise protokollid: Art-Net™, DMX, RDM, sACN. Mõõtmed: 1,753 x 210 x 207 mm.

Ovation B-1965FC
Ovation B-1965FC takes advantage of the extended color capabilities and superior color renderings of the RGBA-Lime color mixing system to offer an ideal 1.2 m batten for stage and theatre lighting. It responds to RDM, Art-Net™ and sACN in addition to standard DMX control. Up to seven sections can be controlled individually for maximum flexibility. An easily accessible Virtual Color Wheel and Color Temperature Presets make programming a breeze. It comes with a holographic filter that easily locks into place for enhanced wall/cyc grazing ability.
At a glance
Full Color LED (RGBAL) batten fixture for theatre, film and production

Theatre-ready with 16-bit dimming of master dimmer and individual colors

Multiple control personalities for complex programming schemes up to 7 sections of control

Included holographic filter for use in cyc lighting or wall grazing applications for ultra-smooth color mixing

Virtual Color wheel with color matched to popular gel colors

Art-Net™, sACN, 3- and 5-pin DMX and RDM (Remote Device Management) for added control flexibility

Neutrik powerCON and Amphenol etherCON compatible connections for power and data linking

Adjustable PWM (Pulse Width Modulation) to avoid flickering on camera

Nearly silent operation for use in studio and theatre applications
Spetsifikatsioonid:
Optical
Light Source: 196 LEDs (42 red, 42 green, 42 blue, 28 amber, 42 lime) 3 W (650 mA), 50,000 hours life expectancy

Color Temperature (range): 2800 to 10000 KCRI (3200 K): 80

Installed Optics: 20°

Beam Angle (Horizontal): 24°

Beam Angle (Vertical): 21°

Beam Angle (Horizontal w/filter): 44°

Beam Angle (Vertical w/filter): 22°

Field Angle(Horizontal): 41°

Field Angle (Vertical): 37°

Field Angle (Horizontal w/filter): 75°

Field Angle (Horizontal w/filter): 41°

Illuminance: 5,000 lux @ 5 m

Illuminance (w/filter): 1,720 lux @ 5 m

Selectable PWM: 600 Hz, 1,200 Hz, 2,000 Hz, 4,000 Hz, 6,000 Hz, 25,000 Hz
Dynamic Effects
Dimmer: Electronic

Shutter/Strobe: Electronic

Strobe Rate: 0 to 30 Hz

Standalone Color Mixing: Yes

Color Temperature Presets: Yes

Dim Modes: 4

Built-in Automated Programs: Yes
Construction / Physical
Dimensions: 48.43 x 8.27 x 8.15 in (1230 x 210 x 207 mm)

Weight: 32 lb (14.5 kg)

Exterior Color: Black

Housing Material: Aluminum die-cast

Accessory Holder/Gel Frame Size: 47.5 x 3.66 in (1206 x 93 mm)
Connections
Power Connection: Bare End to Neutrik powerCON

Power Input: Neutrik powerCON

Power Output: Neutrik powerCON

Data Connectors: 3- and 5-pin XLR, Amphenol etherCON Compatible

Cable Length (power): 5 ft (1.5 m)
Control
Protocol(s): Art-Net™, DMX, RDM, sACN

DMX Channels: 1 Cell: 3, 3, 4, 5, 8, 9, 10, 10, 17

7 Cell: 21, 28, 35, 45, 52, 59, 70, 96

Art-Net Channels: 1 Cell: 3, 3, 4, 5, 8, 9, 10, 10, 17

7 Cell: 21, 28, 35, 45, 52, 59, 70, 96

Modes/Personalities: 17 personalities
Electrical
Input Voltage: 100 to 240 VAC, 50/60 Hz (auto-ranging)

Power Linking: 3 units @ 120 V; 6 units @ 208 V; 7 units @ 230 V

Power and Current: 422 W, 3.52 A @ 120 V, 60 Hz

Power and Current: 423 W, 2.03 A @ 208 V, 60 Hz

Power and Current: 424 W, 1.84 A @ 230 V, 50 Hz

Power and Current (resting): 13 W, 0.15 A @ 120 V, 60 Hz

Power and Current (resting): 12 W, 0.14 A @ 208 V, 60 Hz

Power and Current (resting): 11 W, 0.13 A @ 230 V, 50 Hz
Certifications / Qualifications
CE, MET

IP Rating: IP20, dry location

Temperature (Ambient): -4 °F to 113 °F (-20 °C to 45 °C)
Pakend sisaldab:
‌Chauvet Professional Ovation B-1965FC

RGBAL LED valgusti 1 tk



Neutrik powerCON kaabel 1 tk

CYC Washing filter 1 tk

Ask from Sales Specialists for more information about this product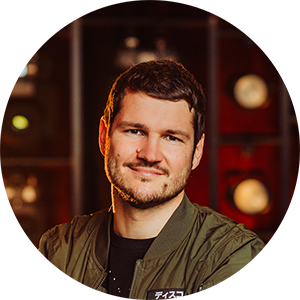 progear@progear.ee
+372 6728 280