Progear on turvaline ostukoht internetis
Turvaline ostukoht on E-kaubanduse Liidu poolt väljastatav usaldusmärgis Eesti e-poodidele. Usaldusmärgisega e-poodidest ostmine on tarbija jaoks turvaline, sest e-poe müügitingimused vastavad seaduses kehtestatud nõuetele ning nende tegevust monitooritakse liidu poolt järjepidevalt.
Loe lähemalt siit
All Estonian citizens or people with valid residence and work permit, can apply for installed payments through our partners: Inbank, LHV Hire-purchase, Holm Pank Liisi Hire-purchase. More info here: https://www.progear.eu/payment-methods/
If for some reason the goods purchased from the e-shop are not suitable for you, you can return the product(s) within 14 days, before taking it into use. We will refund the purchase amount immediately, but not later than within 14 days (in accordance to e-shop General Terms and Conditions of Sale, Section 4.).
In order to return a product, please complete our return form or send a withdrawal application in free form to the e-mail address progear@progear.ee. Product has to be returned or send back to Progear Showroom at Artelli 19, 10621, Tallinn, EE.
Dap-Audio DDS-02 akustiline paneel mikrofonile
Dap-Audio DDS-02 on mikrofoni ümber paigaldatav kerge ja portatiivne akustiline paneel, mis võimaldab parandada efektiivselt akustikat mikrofoni ümber, parandades salvestatavate vokaalide kvaliteeti. Paneel on kaasaoleva kinnitusklambriga mikrofonistatiivile paigaldatav ning võimaldab hõlpsasti reguleerida distantsi mikrofonist.
Acoustic diffuser screen
Affordable steady model
Adjustable mic to screen position
Lightweight
DDS-02 is an affordable and useful accessory for recording. This screen will effectively improve the sound of the acoustic space around the microphone and help to record a better dry signal. Even with a budget microphone it is possible to achieve professional recordings due to this acoustic screen. The frame can easily be mounted on the top of a microphone stand and with the included adapter you can fix any microphone clamp on it. It is possible to adjust the length between the microphone and the screen to achieve your desired sound.
Spetsifikatsioonid:
Mõõtmed: 455 x 300 mm
Kaal: 1,8 kg
Ask from Sales Specialists for more information about this product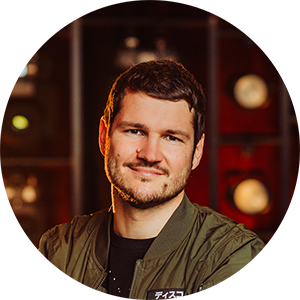 progear@progear.ee
+372 6728 280