DAP ZA-9120TU 120W 100V Zone Amplifier
Progear on turvaline ostukoht internetis
Turvaline ostukoht on E-kaubanduse Liidu poolt väljastatav usaldusmärgis Eesti e-poodidele. Usaldusmärgisega e-poodidest ostmine on tarbija jaoks turvaline, sest e-poe müügitingimused vastavad seaduses kehtestatud nõuetele ning nende tegevust monitooritakse liidu poolt järjepidevalt.
Loe lähemalt siit
All Estonian citizens or people with valid residence and work permit, can apply for installed payments through our partners: Inbank, LHV Hire-purchase, Holm Pank Liisi Hire-purchase. More info here: https://www.progear.eu/payment-methods/
If for some reason the goods purchased from the e-shop are not suitable for you, you can return the product(s) within 14 days, before taking it into use. We will refund the purchase amount immediately, but not later than within 14 days (in accordance to e-shop General Terms and Conditions of Sale, Section 4.).
In order to return a product, please complete our return form or send a withdrawal application in free form to the e-mail address progear@progear.ee. Product has to be returned or send back to Progear Showroom at Artelli 19, 10621, Tallinn, EE.
DAP-Audio ZA-9120TU 120W taustheli võimendi
DAP-Audio ZA-9120TU on 120W taustheli võimendi, mis pakub 100V taustheli süsteemides taustheli edastamiseks kahte eraldi reguleeritavat tsooni. Võimendi sisaldab endas 3 mikrofoni sisendit ja 7 reguleeritavat allikat, 100V ja 8Ohm terminale, telephone sisendit, USB ühendusi esi- ja tagapneelil ning palju muud. Lisaks on võimendil lühise ja ülekoormuse eest kaitsev integreeritud kaitsesüsteem. Mõõtmed: 483 x 328 x 88mm.
120W 100V Zone Amplifier
2 Zones
Media player
Telephone input
USB on front and backside
The DAP ZA-9120TU is a 120Watt, 100V mixer amplifier with 7 selectable sources, 3 microphone inputs and 2 zones. All microphone inputs are equipped with phantom power and can also be selected as line input. An integrated speech filter can be applied to improve the audibility. It has 3 dedicated line inputs on the backside and a special easy access line/phone front input to connect mp3 players or mobile devices. It has a built-in USB audio player and tuner with a large LCD display which shows the active source, tuner information and ID3 tags. The built-in FM tuner can store 10 presets. The amplifier also has enhanced features such as, priority, chime with adjustable level, emergency input, ducking level control, loop through connection and an output which can be set as line output, music only or microphone only. Each zone also has its own line outputs to connect extra amplifiers and extend the PA system. The ZA-9120TU is the ideal easy to use one-in-all solution for medium size PA systems.
These amplifiers are designed for PA systems with applications such as announcement, intercommunication, background music and broadcasting in convention-halls, shopping centers, dining rooms, auditoriums and recreation areas. These desk top amplifiers have an integrated protective circuit to withstand overload or short-circuits of output. This results in very high reliability and easy installations without extra audio processors. It is a complete range from simple amplifiers till matrix amplifiers with built-in tuner and media player.
Spetsifikatsioonid:
Väljundid
Võimsus: 120W
Tsoonid: 2
100V & 8Ohm: Terminals
Line output: XLR
Loop through: RCA
Headphones: 6,3mm Jack
Sisendid
3x Mic/Line: XLR/Jack combi & Terminals
3x Line: RCA
Front input: 3,5mm Jack
Meediapleier
Source: 2x USB type A, front/back
Supported files: MP3, Wav
Format: FAT32 up to 32Gb
Playback: Program, Repeat, Continuous
Raadio
FM band: 87,5 – 108 MHz
Presets: 10
Antenna: 75Ohm
Features
Speech filter: -3dB, 300Hz 6db/oct
Phantom power: 18V
Tone Control: Bass 100 Hz, treble 12 KHz, +/-12dB
Chime: adjustable volume
Ducking: adjustable suppression
PTT: Mic input 1
VOX: Mic input 2
Telephone input: Override all, terminal
General
Power supply: 230V AC
Back-up power supply: DC 24V
Energiatarve: 250W
Ühendus: IEC
Mõõtmed: 483 x 328 x 88mm
Kaal: 9 kg
Pakend sisaldab:
DAP-Audio ZA-9120TU 120W taustheli võimendi 1 tk
1,5m toitekaabel 1 tk
FM kaabel 1 tk
Ask from Sales Specialists for more information about this product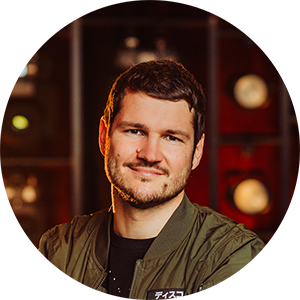 progear@progear.ee
+372 6728 280