Progear on turvaline ostukoht internetis
Turvaline ostukoht on E-kaubanduse Liidu poolt väljastatav usaldusmärgis Eesti e-poodidele. Usaldusmärgisega e-poodidest ostmine on tarbija jaoks turvaline, sest e-poe müügitingimused vastavad seaduses kehtestatud nõuetele ning nende tegevust monitooritakse liidu poolt järjepidevalt.
Loe lähemalt siit
All Estonian citizens or people with valid residence and work permit, can apply for installed payments through our partners: Inbank, LHV Hire-purchase, Holm Pank Liisi Hire-purchase. More info here: https://www.progear.eu/payment-methods/
If for some reason the goods purchased from the e-shop are not suitable for you, you can return the product(s) within 14 days, before taking it into use. We will refund the purchase amount immediately, but not later than within 14 days (in accordance to e-shop General Terms and Conditions of Sale, Section 4.).
In order to return a product, please complete our return form or send a withdrawal application in free form to the e-mail address progear@progear.ee. Product has to be returned or send back to Progear Showroom at Artelli 19, 10621, Tallinn, EE.
Professional Automation for Multi-microphone Mixing

The Dugan-MY16 is an automatic mixing card for Yamaha digital mixers that employs advanced technology from Dan Dugan Sound Design. When multiple microphone inputs need to be mixed without a script or pre-planned gain changes, the Dugan-MY16 can automatically optimize gain distribution over multiple faders so that the engineer is free to concentrate on the quality of the mix, rather than being chained to the faders. It's almost like having a talented assistant engineer keeping track of fader levels, lightening the overall workload and maximizing efficiency.
Dan Dugan Sound Design specializes in automatic mixing technology, with automatic mixer inventor Mr. Dan Dugan at the helm. Initially licensed by the Altec company for their automatic mixers, the unique algorithm of the Dugan Speech System™ is now being made available in high-performance automatic mixing systems under the Dan Dugan Sound Design brand. Dan Dugan products have become standards in broadcast studios, conferences, and houses of worship in the United States, prized for their outstanding performance and reliability.
Features
24bit resolution, 16-in/16-out automatic mixing (8-in/8-out at 96 kHz)

2x Optical connectors, 1x RJ-45 connector

Up to 8 cards can be used simultaneously to handle up to 128 channels at 48 kHz, or 64 channels at 96 kHz

Automatic detection of active mics with automatic control of individual channel and overall gain

No speech cutoff due to late fader activation, for smooth, uninterrupted sound

Effective background noise and feedback suppression without the need for noise-gate type threshold level settings

Easy setup: simply insert on the appropriate mixer input channels and raise the faders

Channels can be grouped to make up to three independent automatic mixers

Dugan Control Panel software application provides remote control and level monitoring capability

Can also function as an 8-channel auto-mixer + 8-channel ADAT interface
Specsifications:
Operating Modes
Standard: 16 channels of Dugan mixing at 44.1 or 48kHz, ADAT connectors link multiple Dugan units

High-rate: 8 channels of Dugan mixing at 88.2 or 96kHz sample rate, ADAT connectors link multiple Dugan units

Shared: 8 channels of Dugan mixing and 8 channels of general purpose ADAT I/O

Digital I/O: ADAT optical, 24 bit, 44.2/48kHz (Shared mode only)

Gain: Unity

Audio Latency_ 0.2ms

Optical Linking: Up to 8 units may be linked in a ring; links with Models D-2, D-3 , E, E-1 and Dugan-MY16

Connectors: 10/100 BASE T: RJ-45

Linking and Digital I/O: ADAT optical
Recommended Yamaha Mixers
CL5/3/1, PM5D/-RH, DSP5D, M7CL-48ES/-48/-32, LS9-32/-16, DM2000, DM1000, 02R96, 01V96/96i, DME64N/24N, MTX5-D
Dimensions: 4.0 x 12cm x 17.6cm

Weight: 160g
Package includes:
‌Yamaha Dugan-MY16 mixing card x1

Ask from Sales Specialists for more information about this product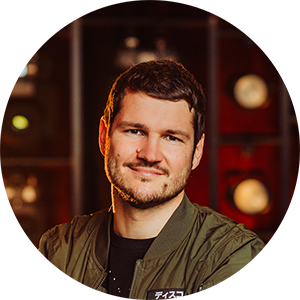 progear@progear.ee
+372 6728 280